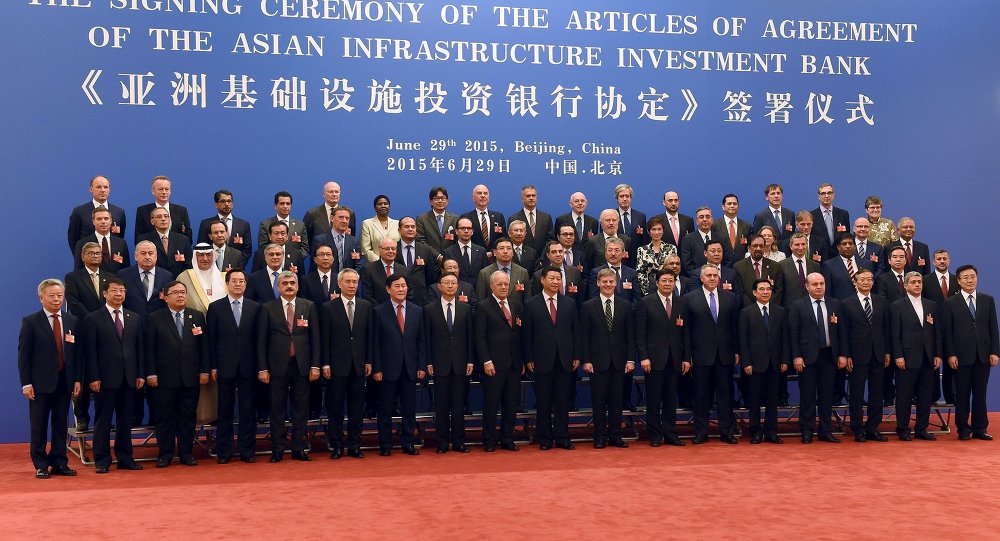 The AIIB is an international financial institution proposed by China to invest in infrastructure projects in the Asia-Pacific region. Currently, there are 57 prospective founding members in the financial organization, including a number of major European economies.
During the two-day meeting, the officials from 57 countries are expected to elect a president for the new bank.
Last week, Russia's Ambassador to China Andrey Denisov said that Russia and China would be the only two countries nominating candidates to head the bank. According to Denisov, India cannot nominate a candidate, as its representative already heads BRICS' New Development Bank.
The vice president of metallurgical and mining giant Norilsk Nickel, Andrei Bougrov, is the Russian nominee for the presidency, while China nominated former Deputy Finance Minister Jin Liqun.
China is the largest shareholder of the bank, followed by India and Russia.
The AIIB is expected to commence operations by the end of 2015. The bank is viewed as an alternative to Western-dominated financial institutions, such as the World Bank and the International Monetary Fund.