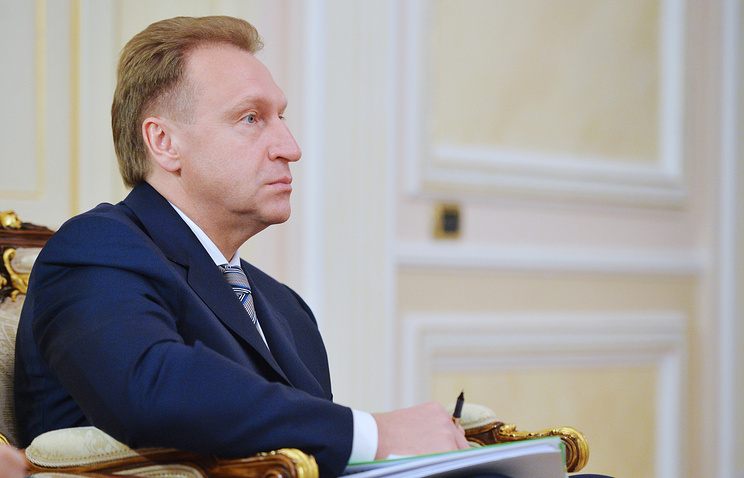 The free trade zone agreement between the Eurasian Economic Union (EAEU) and Vietnam will come into force starting October 5, 2016, Russia's First Deputy Prime Minister Igor Shuvalov said at the meeting of the Russian-Vietnamese intergovernmental commission on Wednesday.
"We've discussed the most important and complicated issue of the launch of the free trade zone agreement between the EAEU and the Republic of Vietnam. All domestic procedures in the EAEU member-states and Vietnam have been finalized and we realize and confirm that the agreement in coming into force starting from October 5 of this year," he said.
According to Shuvalov, the agreement is unmatched and the discussion over its peculiarities has taken a rather long period of time.
Also, the sides have agreed that Russia will consider within the nearest two months Vietnam's proposals on potential agreement between Agriculture Ministries of the two countries on transparent mechanisms of export and import transactions in order to promote food products made in Russia and Vietnam, particularly regarding Vietnamese seafood, First deputy PM said.
Simultaneously with the free trade zone agreement the protocol allowing Russian investors to launch car assembly and production facilities, will come into force. Further on the produced cars may be sold not only in Vietnam but also on the markets of all ASEAN countries.
Ninh Thuan nuclear power plant
The official has also pointed out that Moscow and Hanoi would continue talks on construction of Ninh Thuan nuclear power plant in Vietnam.
"We also agreed to continue cooperation on construction of the nuclear power plant in the Republic of Vietnam using Russian resources and will expect the final decision on the project from the Vietnamese side, including the project execution timeframe and other indicators after the Vietnamese government takes such decisions," he said.
The construction of the first ever nuclear power station in the country with Russia's participation will start in 2020, six years later than initially planned. According to Vietnamese ministry of science and technologies, the implementation of the Ninh Thuan 1 nuclear power project has been rescheduled as relevant authorities decided to additionally explore potential ecological risks with the assistance of experts from the International Atomic Energy Agency (IAEA).
Vietnamese Prime Minister Nguyen Tan Dung earlier said that the country planned to follow the adopted plan on nuclear energy development in the country.
The Ninh Thuan 1 plant that will consist of two energy blocks, will be constructed using a targeted loan from the Russian Federation. Russia's Rosatom has guaranteed that the project meets all up-to-date technological norms and safety standards.