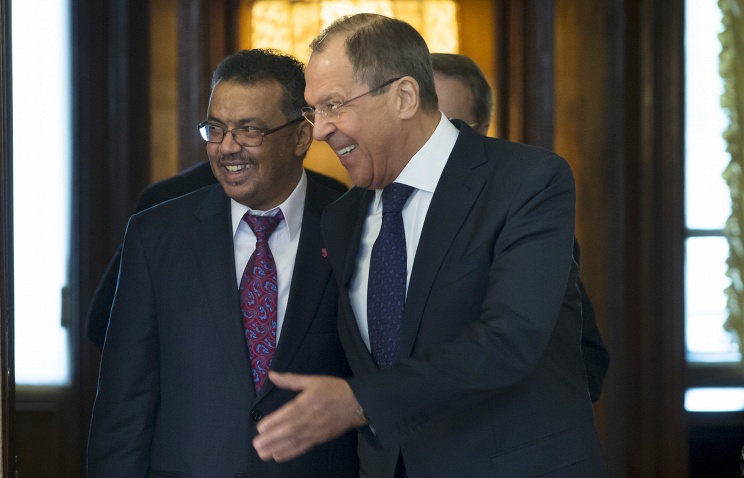 Ethiopia and Russia agreed to work more on boosting mutual investment and trade, Ethiopian Foreign Minister Tedros Adhanom Ghebreyesus said on Monday after a meeting with his Russian counterpart Sergey Lavrov.
Ghebreyesus noted that regular political dialogue is maintained between the two countries which "helps to maintain relations on a regular basis."
The Ethiopian foreign minister said that he discussed with Lavrov trade and investment between the two countries. "They are not at the level that we would want to see. We agreed to work more in this sphere. We expect our relations in the sphere of trade to strengthen and that we will receive more investment from Russia," he said.
"Education, science, technology are also important. We need more support from Russia," Ghebreyesus noted.
He stressed that "Russia supports peace in the Horn of Africa and helps the region to fight terrorists, in general, renders uninterrupted support to Africa's positions on the global arena." "We hope that it will continue to be like that," he concluded.