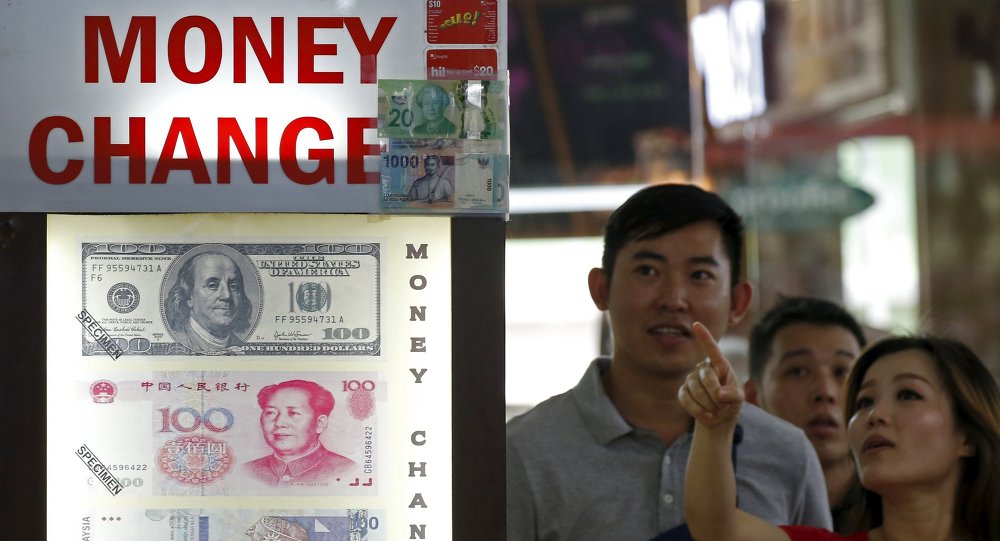 Despite Washington's displeasure, Beijing seeks to make the RMB the world's reserve currency.
"The renminbi is today the second most utilized currency for commercial financing, and the fourth most demanded for cross-border payments, according to data from the Society of World Interbank Financial Telecommunications (SWIFT)," Mexican economist Ariel Noyola Rodriguez elaborated in his article.
The economist noted that Beijing is no bull in a china shop: the Communist Party of China knows perfectly well that it is being watched by the Federal Reserve and the US Treasury Department and any awkward movement in the market may trigger an all-out "financial war."
China moves step by step, Rodriguez remarked, dubbing Beijing's yuanization strategy as "gradualism." Firstly, the Chinese government established ties with its Asian neighbors, by concluding swap agreements, installing Offshore Clearing Banks (OCB), as well as providing its partners with investment quotas in the Renminbi Qualified Foreign Institutional Investor Program (RQFII).
Secondly, China turned to Western Europe, in particular to the United Kingdom. The economist underscored that in 2013, Britain became the first country to popularize the renminbi in Europe.
"The City of London has more than half of operations denominated in yuan in the European continent," the economist stressed.
Britain, along with some other European states, is currently suffering from economic stagnation and thus far has jumped at the opportunity to strengthen its ties with fast-growing Asia-Pacific economies.
"Business affairs are no longer concentrated in the United States and European Union," Rodriguez hinted, alleging that there is the possibility of connecting the stock markets of Shanghai and London.
"Because of this, for the City of London, commercial opportunities and investment with Beijing are more important than the commandments of alignment with Washington," he stressed.
While Washington continues to bully China in the South China Sea and groundlessly accuse the country of cyber espionage, the City of London welcomes the Sino-British financial cooperation with open arms.
Furthermore, the British government has already announced that it would vote to incorporate the renminbi into the IMF's Special Drawing Rights (SDR) basket.
According to Rodriguez, if the IMF (International Monetary Fund) adds the yuan to the SDR, global demand for the currency will increase tremendously — approximately to the equivalent of $500 billion USD.
"In a word, the United States will not be able to undermine the ascent of the yuan," the economist concluded, stressing that even the turbulence of the Shanghai Stock Market is unable to damage Europe's confidence in the Chinese currency and the bright prospects of China's economic development.