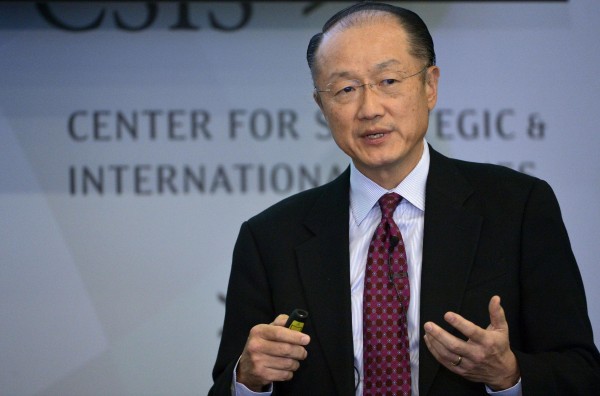 Initial hopes that emerging markets could once again be lucrative to international investors appear to be fading, a new report on the global economy said on Tuesday.
The drastic drop in commodity prices, including oil prices that are 70 per cent lower now than the same period two years ago, has set back efforts by emerging markets to regain the momentum they once had just five years ago.
The World Bank's report, Global Economic Prospects: Divergences and Risks, says the worst hit are countries which have relied on oil exports as a major source of income.
Venezuela, for example, is currently mired in the worst economic crisis in its history with inflation expected to reach at least 700 per cent in 2016.
"Depressed commodity prices have slowed growth sharply in commodity-exporting emerging and developing economies, which are home to more than half the global poor," the report quotes World Bank Group President Jim Yong Kim as saying.
The World Bank revised growth for commodity-exporting emerging economies (like Venezuela) to 0.4 per cent from the 1.2 per cent figure just six months ago.
However, it said that commodity-importing emerging economies (like India and China, which heavily rely on energy imports) performed far better because of sustained low oil prices.
Growth in such countries is expected to reach 5.8 per cent.
By contrast, China's GDP growth for 2016 is forecast at 6.7 per cent but fiscal correction will push this down to 6.3 per cent by 2018.
Meanwhile, India's economic growth stands at 7.6 per cent for this year and remain stable into 2018.
South Africa's GDP growth for 2016 will be 0.6 per cent, the World Bank report said; Brazil's economy will continue to be in recession with a projected 4 per cent contraction.
It was a mixed bag for Russia: GDP in 2016 is expected to be in 1.2 per cent contraction, but is forecast to jump back to 1.4 per cent growth in 2017.
The World Bank report warns that emerging economies need to look to policy reform in order to keep pace with growing global challenges:
Against this backdrop of weak growth, pronounced risks, and limited policy space, policymakers in emerging and developing economies should put a premium on enacting reforms, which, even if they seem difficult in the short run, foster stronger growth in the medium
and the long run.
Some of these global challenges include "rising policy related and political uncertainties" as in the case of Brazil's current upheaval.
The report also cites "geopolitical risks and eroding confidence in policy effectiveness could set back global growth and trigger financial market turbulence".
The market correction which began in China last summer certainly rocked global confidence well into the beginning of 2016.
Geopolitical crises – such as the proxy wars in the Middle East between Saudi Arabia and Iran – have also affected the price of oil, and therefore cut into the profits of energy-exporting countries.