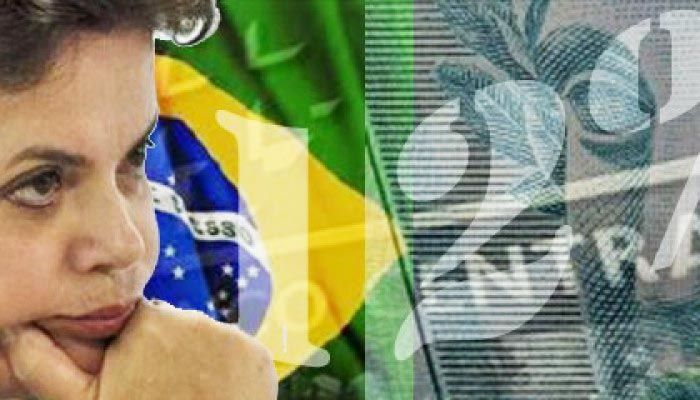 SAO PAULO–Economists again lowered their outlook on Brazil's economic performance for this year as the country's economic and political crisis deepens.
Brazil's gross domestic product is expected to shrink 3.54% this year, according to a weekly central-bank survey of 100 economists, compared with expectations a week ago of a 3.50% contraction. This marked the eighth-consecutive downward revision.
For 2017, economists maintained their view of the country's economy expansion of 0.50%.
On Sunday, hundreds of thousands of Brazilians took to the streets across the country calling for the ouster of President Dilma Rousseff, whose leftist government many blame for a sprawling corruption scandal and an economic meltdown that has humbled Latin America's largest country.
The political turmoil is preventing the government from implementing certain economic reforms to restore Brazilians' confidence and economic growth, according to economists.
Economists reduced their estimate for the inflation rate in 2016, as measured by the consumer-price index, to 7.46% from 7.59%.
According to the central-bank survey, economists kept their outlook for the year-end Selic rate at 14.25% and for 2017 at 12.50%.
They also forecast Brazil to post a $41.20 billion trade surplus this year, up from the $39.85 billion expected in the previous week's survey.