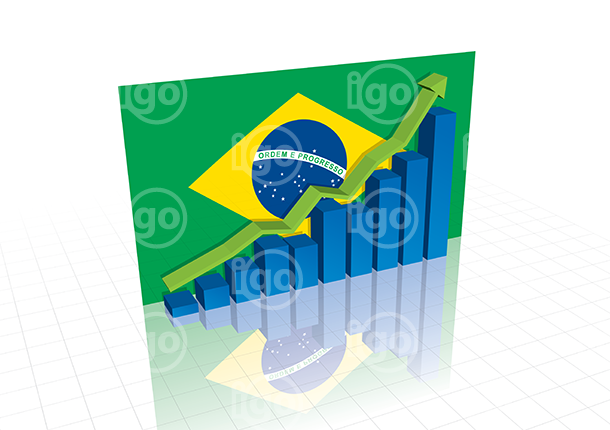 Make way for the comeback kid.
After being crushed in 2015, Brazilian assets of all stripes have gone from being some of the world's worst trades to this year's best.
A rebound in commodity prices, combined with growing hopes of political change after prosecutors indicted former President Luiz Inacio Lula da Silva in a money laundering investigation, is fueling a dramatic rally in Brazil's stocks, bonds and currency.
The Brazilian real is up 10 per cent so far this year against the US dollar, outperforming every other major emerging market currencies to pare back last year's 33 per cent collapse.
The country's benchmark Bovespa stock index has jumped 25 per cent, also making it the best performer among the major bourses.
Meanwhile, Brazilian dollar debt has staged some of the biggest rallies among EM bonds, with yields on its 2017 bond falling by nearly half to 1.7 per cent and those for its 2025 bond dropping by more than 150 basis points to 5.743 per cent.
That despite the fact that Brazil has been downgraded to junk by all three major ratings agencies, or that the country's once high flying economy is suffering its worst recession in more than a century.
Investors have been willing to overlook all that and more to help the country raise $1.5bn in the global bond market last night. The issue was Brazil's first sovereign bond sale in 18 months and strong demand – the deal received more than $5bn of orders – allowed bankers to price the bonds at 6.125 per cent, down from the 6.5 per cent that was sought in the initial price guidance.
At the heart of current rally is the growing belief that the end is nearing for President Dilma Rousseff, whose interventionist policies have been blamed for exacerbating the fallout of from the global commodity bust. Ms Rousseff is already facing an impeachment process but last week's detention and this week's indictment against Mr da Silva, her mentor and predecessor, is expected to hasten her fall.
With no obvious replacement, analysts have been divided over whether Ms Rousseff's impeachment is good or bad for Brazil. But investors appear to be increasingly taking the view that a change in government is the only way the country can break its political stalemate and start turning the economy around. The political crisis was one of the factors rating agencies have cited in their recent downgrades.
"What is bad for Dilma now seems to be viewed as good for markets," observed Neil Shearing, economist at Capital Economics.
However, Mr Shearing warned that investors are probably getting ahead of themselves.
"Investors seem to be focusing on the increased chances that the current government might now fall – and overlooking the fact that the country is heading into increasingly choppy political waters…"
"It's not clear to us that this is good news for investors…Against this backdrop, the reaction in financial markets looked a little odd…Instead, the best reason to be bullish on Brazilian assets is that they are cheap and that the big falls in global commodity prices are probably behind us. Domestic politics is likely to be a headwind rather than a tailwind over the next year."
The view was echoed by Daniel Tenengauzer, strategist at RBC Capital Markets, who said in a note on Friday that the rally in the real is unlikely to last given the country's continued dire economic outlook and predicts the currency – which is trading at a near eight month high of R$3.60 on Friday – will fall back to towards the R$5 a dollar level by the second half of this year.
"We believe that, with about 70% debt to GDP ratio, 6–7% real interest rates, and no growth, debt sustainability in Brazil will remain a challenge."
"We believe investors may have been too quick to add exposure in recent months."