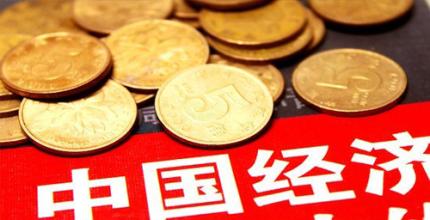 China's economy is showing more signs of stabilizing with improved growth momentum in October, although the foundations for a sustained recovery are still not solid enough.
Official figures released on Monday showed China on track to meet the government's target of 6.5 to 7 percent growth for the year. The economy expanded 6.9 percent in 2015, the slowest pace in a quarter of a century.
SIGNS OF STABILIZATION
"China's economy grew steadily last month with quality improving and more positive factors popping up," said Mao Shengyong, spokesperson with the National Bureau of Statistics. "Industrial production, domestic demand, the job market and enterprise profits were all stable."
Industrial output expanded 6.1 percent in October, largely due to strong performance in the high-tech and equipment manufacturing sectors. This marks the eighth consecutive month that industrial output has exceeded 6 percent.
Fixed-asset investment rose 8.3 percent in January-October from the same period a year earlier, higher than market expectations of 8.2 percent.
Growth of private investment quickened to 2.9 percent from 2.5 percent in January-September, picking up from a record low of 2.1 percent in the first eight months. Private investment accounts for about 60 percent of investment in China.
The jobless rate stayed under 5 percent in big cities in October. Some 10.67 million new jobs were created during the first three quarters, meeting the annual target three-months early.
Profits of large busineses rose 8.4 percent year on year to 4.64 trillion yuan (around 682 billion U.S. dollars) during the first three quarters, unchanged from the first eight months.
ECONOMIC IMPROVEMENTS
Mao pointed out four areas where the economy is improving.
Deflationary pressures have been greatly eased as the Producer Price Index, which measures costs of goods at the factory gate, reached a 55 month high of 1.2 percent in October, due to China's efforts to cut excess capacity and promote supply-side structural reforms.
The economic structure continued to improve, with retail sales rising at double-digit rates. Although growth contracted slightly in October, it still outpaced investment growth, which reflects a rebalancing of China's economy from being investment-led to consumption-driven.
New growth also emerged in a period of transformation and upgrading, with the number of newly-registered companies surging 28.9 percent year on year during the first ten months, 1.9 percentage points faster than the January-September period. Industries such as health care and sports also posted strong figures.
Meanwhile, the market outlook improved as the Purchasing Managers Index rose to 51.2 percent in October, firming from 50.4 percent in September.
UNCERTAINTIES
Although analysts believe that the government's 6.5-percent baseline target for GDPgrowth this year is firmly within reach, they have voiced concerns over the property sector and fear trade friction with the U.S. under the future President Donald Trump.
While property investment growth quickened in October to its highest since April 2014, some have suggested it could be due to a last-minute push by developers to complete construction projects as home sales and surging prices start to slow.
"China's real estate sector is at a turning point as policy controls are ratcheted up. When the slowdown in property sales and investment comes, it will take a chunk out of demand as real estate accounts for about 20 percent of China's GDP," said Tom Orlik, Bloomberg Chief Asia Economist.
October exports and imports also fell more than expected, adding to fears that the situation could worsen if trade friction with the United States increases.
President-elect Trump has threatened a 45 percent tariff on imports from China. Protectionist measures from the United States would undoubtedly throw China's exports further off track, dealing a blow to growth.
With risks coming down the line, it seems likely that China's policy makers will take a cautious approach to withdrawing stimulus, Orlik said.
China's top leaders are due to map out economic and reform plans for 2017 at the annual Central Economic Work Conference in December.