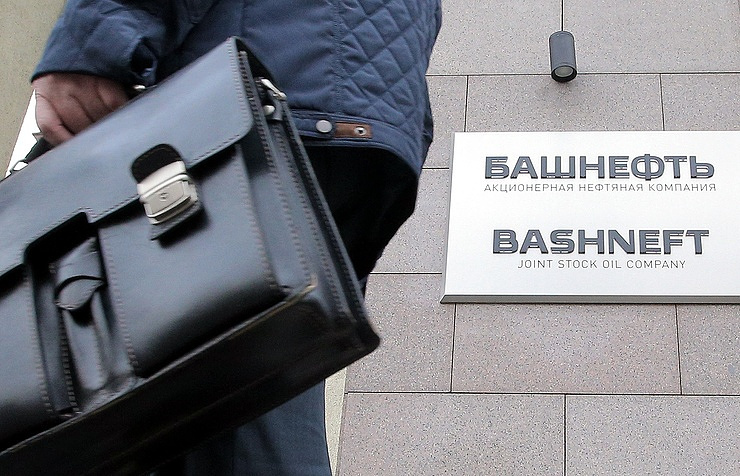 Bashneft possibly falling under the sanctions due to acquisition of the company by Rosneft, which is already under the Western sanctions, will not greatly damage the company, Economic Development Minister Alexey Ulyukayev told on the sidelines of the VTB Capital forum on Wednesday.
"Frankly, I do not see a great effect in terms of production, in terms of financial costs for the company. Possibly there are some technological details related to recoverable oil technology. From a financial point of view, I see no problems," he said.
It was reported earlier that Rosneft has signed agreement on purchasing Bashneft shares (50.08%), and has fully complied with its obligations under the contract, transferring 329.7 bln rubles ($5.2 bln) to the Federal Treasury.
Earlier Medvedev signed decree on selling a 50.08% stake in Bashneft. "I have signed today a decree on the sale of 50.08% of shares in oil company Bashneft to the public joint stock oil company Rosneft at the price of 329.7 bln rubles ($5.2 bln)," Medvedev said at a meeting.
Medvedev noted that the decree for selling Bashneft shares applies to the federal budget, noting that VTB Capital will act as an agent in the deal.
"The payment for the shares needs to be carried out in a timely manner – before October 14 of this year of based on the purchase/sale agreement," the prime minister said.
He also noted that the Federal Agency for State Property Management should make all the necessary decisions to include the revenues from this deal to the Russian federal budget.
Medvedev also said that a 19.5% stake in Rosneft could be sold this year. "I hope that all the necessary decisions will be made in regard to the placement of Rosneft shares and needed investors for selling 19.5% of the company's shares this year will be found," Medvedev said.
The premier noted that the sale of 19.5% of Rosneft shares will be held for "execution of decisions on replenishing the Russian budget for this year."