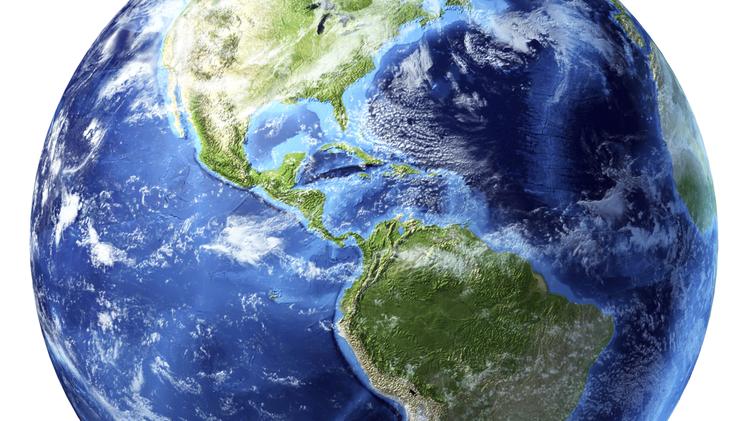 Leaders of the developing countries at the general debate of the 70th Session of the United Nations General Assembly called for an ambitious, inclusive climate change agreement to be reached in Paris in December to combat climate change.
Jacob Zuma, President of South Africa, said that "we seek a fair, ambitious and legally binding agreement in Paris that is applicable to all Parties. In addition, for South Africa as Chair of the G77, a Paris package that is hollow and weak on finance would not be acceptable."
"South Africa has submitted the country's Intended Nationally Determined Contribution to the UNFCCC (United Nations Framework Convention on Climate Change) secretariat ahead of the 1st of October deadline, signalling our readiness for Paris," said Zuma.
Sushma Swaraj, External Affairs Minister of India, said that "our future must rest on building a sustainable planet for our children and our children's children. For this reason, the agreement in Paris needs to be comprehensive and equitable, while delivering concrete action."
"Developing countries can do more if they are enabled in their efforts with the provision of finance, technology transfer and capacity building support from developed countries," she added.
Dilma Rousseff, President of Brazil, noted that "in Paris, this upcoming December, we must strengthen the Climate Convention, while fully implementing its provisions and respecting its principles. The obligations to be undertaken must be ambitious — including with regard to financial and technological support to developing countries and small islands in line with the principle of common but differentiated responsibilities."
"In this spirit, I announced yesterday (Sept. 27), here at the United Nations, our INDC (Intended Nationally Determined Contributions). Brazil's contribution will be a reduction of 43 percent of its greenhouse gas emissions by 2030, having 2005 as the base year," said Rousseff.
Tuilaepa Lupesoliai Sailele MalieJegaoi, Prime Minister of Samoa, pointed out that "Samoa is a small island developing state from the Pacific, a region recognized and acknowledged as most vulnerable to the impacts of climate change."
"Our islands contributed the least to the causes of climate change, yet stand to suffer the most and least able to adapt effectively to the adverse impacts," he said.
"A durable Climate change agreement in Paris is therefore a test of multilateral solidarity," he said. "The Paris agreement should focus on bold national action and the inclusion of all stakeholders — a timely reminder that no action is too small or insignificant."
Choummaly Sayasone, President of the Lao People's Democratic Republic, said that "it is incumbent upon the international community to help these vulnerable countries, through, among other things, building their long-term capacity to tackle such challenges."
"We hope that the UN Climate Change Conference to be held in Paris later this year will be able to adopt various measures to address climate change in the coming years," said Sayasone.
UN Secretary-General Ban Ki-moon called on countries to include provisions in a Paris agreement that will enable them to regularly review and strengthen the ambition level of their national commitments in line with science.
"A Paris agreement must be a turning point, and send a loud and clear signal to citizens and the private sector that the transformation of the global economy is inevitable, beneficial, and already underway," said Ban.
The assembly's annual general debate, when Heads of State and Government and other senior national representatives gather to pre-send their views about pressing world issues, opened on Sept. 28, and will close tomorrow.
Made up of all the 193 Member States of the United Nations, the General Assembly provides a forum for multilateral discussion of the full spectrum of international issues covered by the UN Charter. It meets in regular session intensively from September to December each year, and thereafter as required.