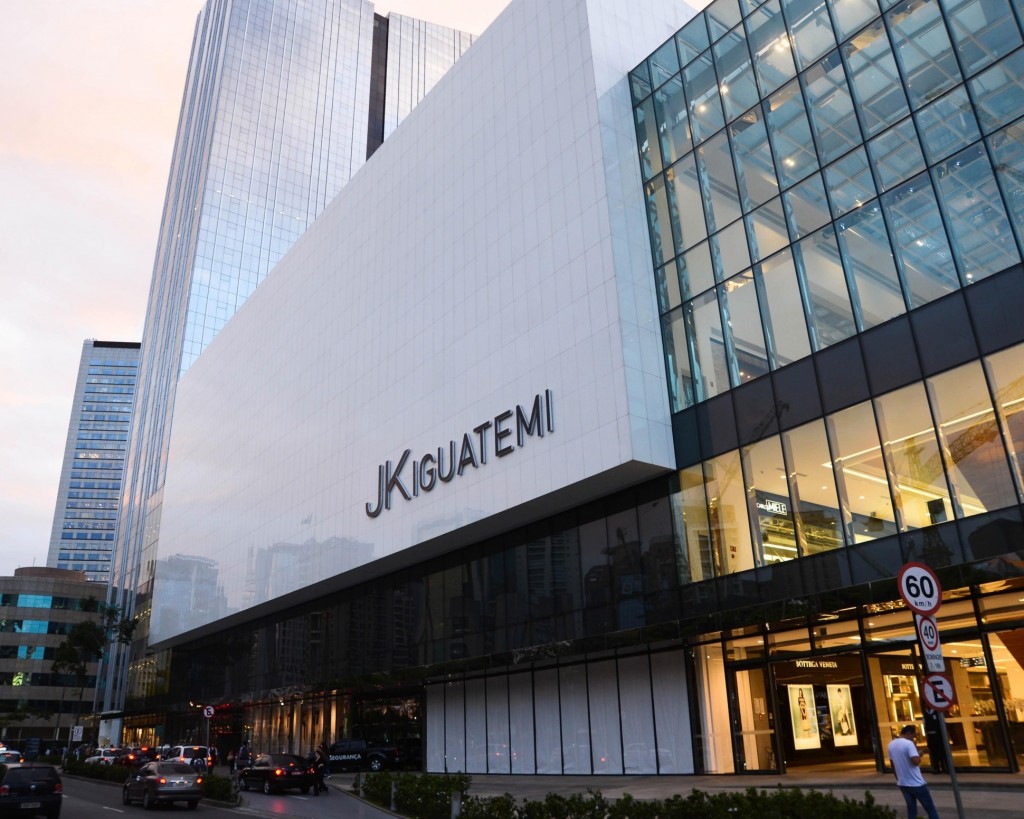 The economy in Brazil has not been this bad since the 1990s, when it needed life support from the International Monetary Fund. Back then, talking heads in Washington think tanks were forecasting that a default was a matter of time.  Now, it's a year of recession. Probably two.  The Brazilian stock market is the worst performing stock market in the BRICs.  Even sanctioned Russia is doing better.
Despite this, life goes on for many Brazilian companies.
Clothing and apparel manufacturer Alpagartas recently extended a multi-million dollar branding deal with Disney to keep Disney characters on their famous Havaiana flip-flops and expand its presence in the U.S. Cha-ching. The market  hasn't recognized this yet.  The stock, available only to those with a Brazilian brokerage account, is trading at just 12 times earnings and is up 2.2% year-to-date while the Ibovespa is down 8.75% in local currency terms.
Then there's shopping mall firm Iguatemi, owned by well-respected businessman Carlos Jereissati. The São Paulo-based retailer isn't losing tenants. It has a 95.5% occupancy rate as of the end of the first half of 2015, compared to a 95.1% rate at the same time in 2014. Status quo is better than losing ground in this market.
"International brands continue to invest in Brazil, and new brands are looking to enter the market," Cristina Betts, CFO of Iguatemi tells FORBES. Betts says they are on track to grow net revenues between 12-15% through the third quarter and the fourth quarter of this year. Investors aren't buying it. Iguatemi shares are down 14% year-to-date, underperforming the Ibovespa. The stock trades at a healthy 16 times earnings, and with the recent slowdown in the job market, investors are more than shy.
If interest rates start to fall next year, as Barclays Capital's fixed income analyst Bruno Rovai believes, then the market will likely return to Iguatemi. The stock is up over 24% in the last five years while the Ibovespa index is down 31.2%.
On Aug. 11, Iguatemi reported the following second quarter numbers: net profit of R$47.9 million, down 4.5% on the year. Total sales up 8.1% yearly to R$2.7 billion. For the first six months of the year, deep in the heart of the crisis, total sales were R$5.2 billion versus R$4.7 billion in the first half of 2014. Rich Brazilians are spending money on luxury items, which have higher margins for Igautemi. Their malls tend to house high-end Brazilian retailers like VR, and global caché brands like Burberry and Desigual.
Occupancy costs as a percentage of sales held steady at 11.6% year over year. It's steady as she goes for Iguatemi. Not an easy accomplishment given the ongoing political crisis, rising unemployment, high capital costs and high inflation, now near 10%.
"Ultimately, both high interest rates and high inflation are negative for us, since at the consumer level it erodes confidence and at the company level it inhibits our ability to engage more aggressively in quality, gross leasable area growth," says Betts. The company's GLA rose 2.9% in the second quarter to 679,671 square meters of leased space to the likes of Gucci and John John, to name a few. They've also been acquiring debt to get more space for themselves that they can then lease out to the big brands. That's been one of the bigger drags on the bottom line, Betts says.
Iguatemi is an example of Brazilian companies who haven't got time for the pain.
They opened Iguatemi in Campinas, a developing city in the interior of São Paulo state. It was the first to bring the bling brands to the region. In May, they renovated their flagship Iguatemi São Paulo shopping mall.
The company is also moving forward with its 2016 expansion plans at Iguatemi Porto Alegre in Rio Grande do Sul state. The property will include a commercial office tower. They also took a cue from Brazil's Miami-New York jet setters who like American outlets (or as the Brazilians often wrongly call them, the "outlooks").  Iguatemi is planning to build three premium outlets in Santa Catarina, Minas Gerais and Paraná states next year.
"We are well positioned to face the challenges of the coming years," Betts says.  "We're keeping our geographical focus on Brazil's South and Southeast regions, and on the A and B income groups, because we think there is a significant growth in discretionary income in that social class," she says of Brazil's richest.
And if next year doesn't prove to be the turnaround year, Iguatemi will pretend it is.
"We are going to keep investing in our existing assets, update our mix, create distinctive consumer experiences, and seek new opportunities for good investments," she says.
Meanwhile, Iguatemi and other consumer-focused firms like Alpagartas still have reality to deal with. Consumer confidence will be weak. Capital costs will remain high even if they do come down a bit next year from their current levels. Brazil's benchmark rate is 14.25%.  If the political crisis abates by the end of the year, and if Brazil-bound investors start seeing light at the end of the tunnel, companies that are surviving the crisis well will probably be the first to be rewarded for it.