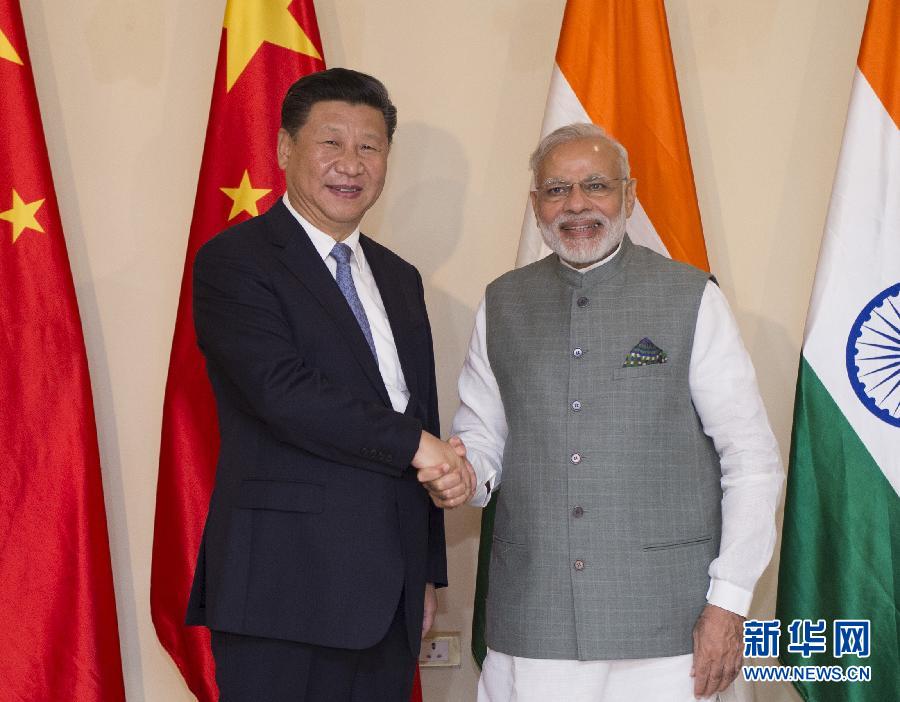 BENAULIM (Goa): Even though the 2008 credit crisis and the "treacherous recovery" of global economy has impacted growth among the BRICS countries, Chinese President Xi Jinping on Sunday said the potential and the inherent strength of the five-nation grouping of emerging economies continues to be unchanged.
Addressing the Business Council Summit here today, the Chinese President said the global economy is yet to fully recover from the 2008 credit crisis and is still struggling with a "treacherous recovery".
Admitting that the crisis of 2008 has not only "slowed down BRICS economies" but they are still "facing challenges" even after eight years of the worst recession since the 1930s, Xi, however, stressed that the "potential and the strength" of the grouping is "unchanged" and they continue to remain positive from a long-term perspective.
He said innovation holds "the key to leapfrog" development in BRICS countries and urged businesses to follow this path for a steady and sustainable economic development.
Even though the global headwinds exist, he said there are both challenges as well as opportunities in this new phase of partnership for the nearly two-decade-old idea of BRICS.
Xi urged the businesses to "seize" all the available opportunities, increase their investments and undertake actions which will boost the confidence of the markets, the public and as well as the international community.
The comments come at a time when the export-led growth model of the Chinese economy has been hit with lingering slowdown due to the crisis in the global economy.
Beijing's decades of high savings and debt-driven investment push failed to create a large domestic market, which in the face of the global slowdown has scuppered the plans of the leaders of the Communist country.
Known for its decades of double-digit growth, the world's second largest economy is also fending of a trillions of dollars of bad loans and corruption. The slowdown is so entrenched that many analysts have been warning of a Chinese hard-landing anytime now.
Brazil, the second largest constituent of the five-nation grouping, is also struggling with a near contraction in growth coupled with high inflation and lingering political troubles, while the resources rich Russia is associated with geopolitical risks as it fends for global sanctions following the annexation of the Crimea in Ukraine late last year and the lingering plunge in global crude prices.