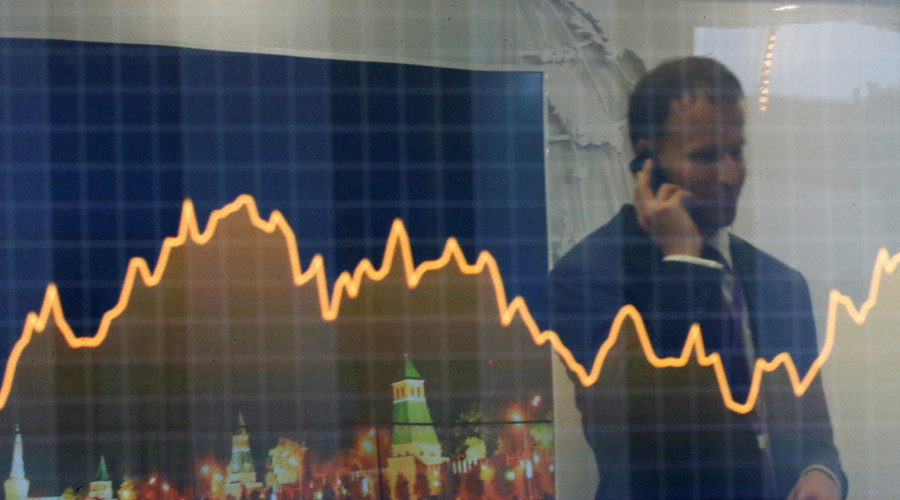 Investors were ready to buy more than double the offered $3 billion worth of Russian 10-year Eurobonds. The placement was extended to Tuesday as demand reached $6.3 billion.
The 10-year dollar-denominated bonds offer benchmark yields of 4.65-4.9 percent, according to RIA Novosti. The bank in charge of the placement is VTB Capital.
The placement was scheduled for Monday, but the bond sale continued on Tuesday to attract more investors from Asia.
The raised funds will not be used for purposes that violate the US and the EU sanctions, said a banking source. Reportedly, the money will be used to pay off Russia's sovereign debt with the rest going to the central bank's foreign currency reserves.
On Monday, Russia launched its first sovereign debt offering since the Ukraine crisis broke out in 2014.
The Kremlin turned to VTB Capital after nearly 25 Western banks refused to participate in the bond placement under pressure from Washington and Brussels.
However, analysts have noted that it's not illegal to place Russia sovereign bonds under the sanctions regime. "It's only illegal if the proceeds are used to fund a sanctioned entity," Morgan Lewis partner Bruce Johnston told the Financial Times.
"I could sell the bond just to American investors if I wanted to. There are enough people there who hate the government and want to make money," a senior Russian banker told the media.
Last week, Russian Finance Minister Anton Siluanov said that getting access to foreign capital isn't crucial, and the ministry can attract these funds on the local market.
"We will find sources to finance the budget deficit in the Russian financial market. It's only $3 billion. I recall that in previous years we went with much higher borrowing," said the minister in an interview with Rossiya 24 TV channel.