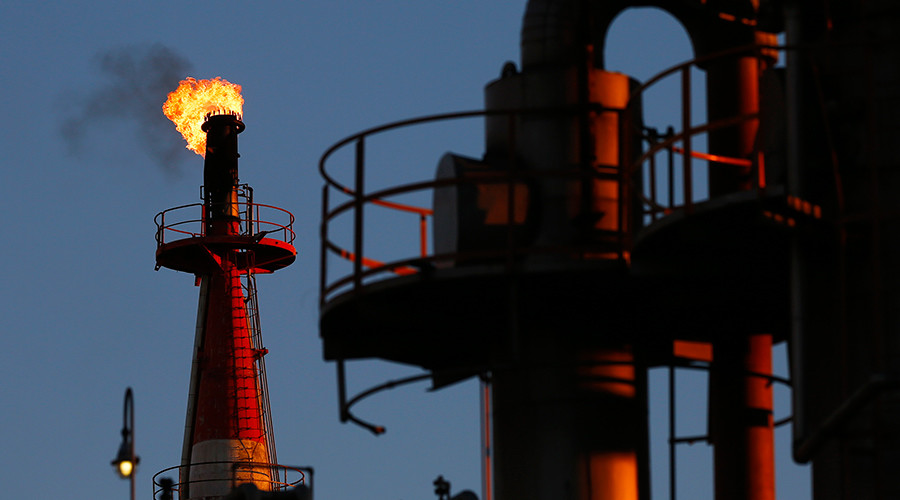 Oil prices extended gains on Tuesday, up to their highest level since October, as investors expect an output cut from the Organization of the Petroleum Exporting Countries (OPEC) next week.
Brent crude surged on Tuesday as high as $49.63 per barrel, up 1.5 percent from Monday and the highest since October 31, before falling back to $49.02, still up 13 cents, or 0.27 percent.
US benchmark West Texas Intermediate was seen at $48.78, its highest since October 27, before retreating to $48.33, but still up 14 cents or 0.29 percent.
OPEC and Russia are meeting on November 30 hoping to sign a deal on a coordinated production cut which is supposed to rebalance the oversupplied oil market.
"With investors becoming more optimistic about OPEC reaching an agreement on production cuts, oil prices should continue to edge higher," ANZ bank said on Tuesday, as quoted by Reuters.
"The single most important country in OPEC, Saudi Arabia, wants it (a production cut)… OPEC's leadership is cognizant of the risks posed by failing to reach a deal," RBC Capital Markets said on Tuesday in a note to clients.
"Another fall in oil prices could plunge the (Saudi) Kingdom further into the red, imperil key initiatives (e.g., Aramco IPO), and raise the prospect of higher borrowing costs," it added.
Barclays has said any OPEC agreement will not be able to significantly reduce the glut on the market.
"We expect OPEC to agree to a face-saving statement… (but) US tight oil producers can grow production at $50-$55 (per barrel) and will capitalize on any opportunity afforded to them by an OPEC cut," the bank said.