SINGAPORE, Nov. 9 (Xinhua) — Monetary Authority of Singapore (MAS) on Monday announced key initiatives to further expand channels for cross-border RMB flows and enrich the ecosystem to support greater use of the RMB outside China, which were key outcomes in financial co-operation arising from Chinese President Xi Jinping's recent state visit to Singapore.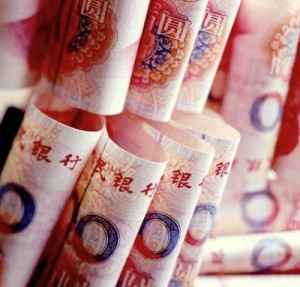 MAS said the enhanced cross-border channels will help to further boost RMB activities in Singapore. They will also provide a larger variety of financing solutions for Chinese corporates and help to strengthen financial connectivity between Singapore and China's western region.
In addition, Singapore's quota under the RMB Qualified Foreign Institutional Investor (RQFII) scheme will be doubled from RMB 50 billion to RMB 100 billion, MAS announced in the press statement. The increase is in response to the strong interest by Singapore-based asset managers and investors to invest in China.
This larger quota will allow more fund managers in Singapore to offer investors a wider range of RMB fund products. It will also help bring greater liquidity to China's capital markets and help to broaden their investor base.
MAS also announced that the authority and the People's Bank of China agreed to renew and enhance the bilateral currency swap arrangement (BCSA) established between the two central banks, which was signed in March 2013 and is due to expire in March 2016.
By providing timely liquidity support to market participants, a stronger BCSA will help anchor market confidence as Singapore's RMB market continues to grow.
A new dimension in the financial co-operation agenda between Singapore and China was the agreement to enhance capital market co-operation. Two specific initiatives will help to set off this process.
MAS and the China Securities Regulatory Commission (CSRC) agreed to institute a regular high-level dialogue, which will help the two regulators to exchange views and come to a common understanding on regulatory issues that impinge on their respective capital markets.
MAS and CSRC also agreed to explore product collaboration to broaden capital market offerings. With greater capital market connectivity, Singapore will be well-placed to support the needs of Chinese policy banks, corporates and investors under the Belt and Road Initiative.
MAS Managing Director Ravi Menon said Singapore and China have achieved remarkable success in RMB co-operation thus far, which has benefitted Singapore as a financial center while supporting the gradual and orderly internationalization of the RMB.