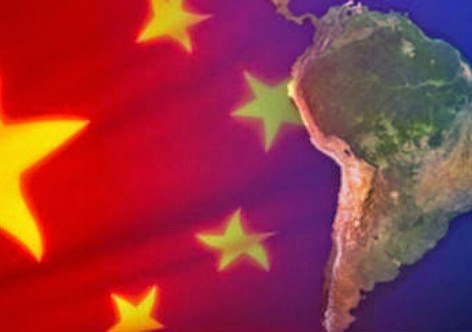 Cooperation between China and Latin America, which traditionally relied on trading commodities, has to explore new areas amid the fall in the price of commodities.
In its latest World Economic Outlook report, the International Monetary Fund (IMF) identified the end of the commodities supercycle as one of the major economic threats currently facing the world.
Many emerging economies, which rely heavily on exports of raw materials, are clearly suffering. For example, raw and intermediate products make up 62 percent of Brazil's total exports; countries such as Chile and Peru have similar trade breakdowns. It is no wonder that the fall in the price of oil, iron, copper and other minerals has left them uncertain about how to rebalance their foreign trade.
Against this backdrop, China and Latin America are facing an opportunity to upgrade their ties through cooperation in production capacity in new fields, such as logistics infrastructure, energy and information.
Chinese Premier Li Keqiang proposed a "3×3" model for China-Latin America production capacity cooperation during his visit to Brazil in May — the first "3" refers to cooperation in building three arteries for Latin America in the fields of logistics, power and information; the second "3" refers to sound interaction among businesses, society and the government; the third "3" refers to the expansion of the three financing channels of funds, credit and insurance.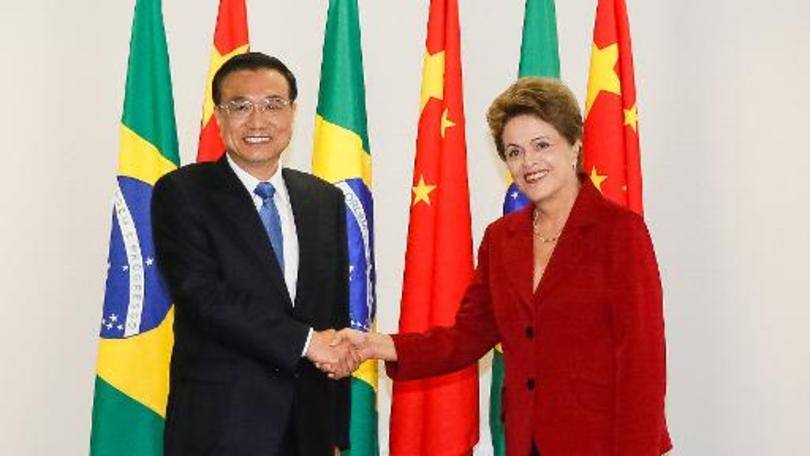 The idea of the "3×3" model, if followed through, would allow bilateral cooperation between China and Latin America to be far more resilient than simple trade ties.
Trade is vital and will keep growing, but infrastructure is fundamental to economic growth. During the World Bank (WB)'s annual meetings in Lima from Oct. 9 to 11, WB President Jim Yong Kim hammered home the fact that carbon-smart infrastructure, such as roads, airports, and telecommunications, are vital to the future of emerging economies.
Many of the suggestions that make up the "3×3" model are already being implemented.
In July, China's State Grid won the right to build a second power transmission line, stretching 2,250 km from Brazil's giant Belo Monte hydropower plant in the northern state of Para to southeastern Rio de Janeiro.
China Gezhouba Group Corporation, a Chinese construction and engineering company known for building the country's Three Gorges Dam, is currently heavily involved in the construction of two large dams in southern Argentina.
In May, Premier Li signed a memorandum of understanding with Brazil and Peru to build a trans-oceanic railway stretching across South America, from the Pacific to the Atlantic.
In areas such as energy, mining and infrastructure, joint ventures are becoming increasingly common for bilateral cooperation.
China Minmetals Corporation has had a joint venture with Codelco, a Chilean state-owned copper mining company, since 2006.
In 2013, a consortium of companies, including Brazil's Petrobras, China National Petroleum Corporation, China National Offshore Oil Corporation, Total and Shell, won a 35-year production sharing contract to develop Libra oil field in Santos Basin off Brazil's southeastern coast.
Regarding financing channels, Chinese financial services are already playing an important role in Brazil's energy industry by providing billions of U.S. dollars in loans and investments.
On Sept. 1, the People's Bank of China created a 10-billion-U.S.-dollar fund for investment in Latin American countries, particularly in manufacturing, agriculture, energy and mining.
All in all, the model suggested by Premier Li will not require a change in countries' economic, trade or foreign exchange regulations. It simply provides the natural next step for China and Latin America to deepen their cooperation.