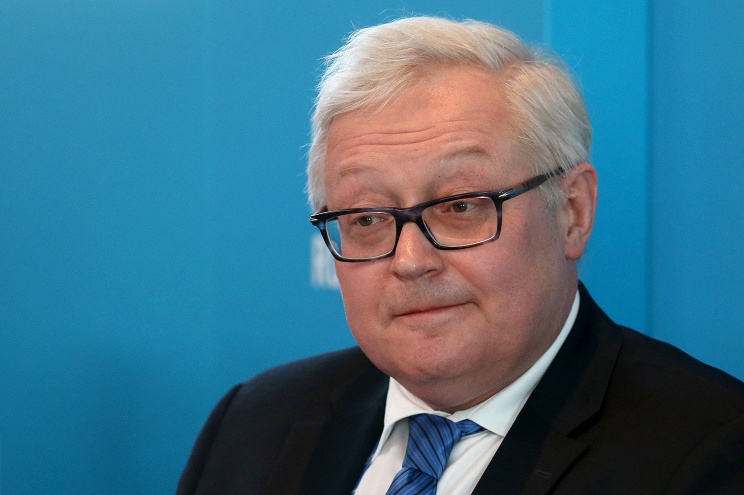 BOGOTA, October 21. /TASS/. During past consultations of deputy foreign ministers of Russia and Columbia, the parties demonstrated common views on economic and international issues, Russia's Deputy Foreign Minister Sergei Ryabkov said following the meeting with his counterpart Patti Londono.
"We shall be working on another meeting of the intergovernmental commission, hoping it will take place within first six months next year; but what is more important is that during the consultations we have demonstrated common views on where to move, how, with the involvement of the state-private partnership, without attempts to burden anything or to prove anything affecting countries neighbouring Columbia," the Russian deputy foreign minister said commenting on the consultations.
"We have discussed finalising work on several agreements in various spheres – both the economic block and the security block," he added.
"We can see potential in development of economic relations between the Eurasian Economic Union and the Pacific Alliance countries, where Columbia is a member country," the Russian official continued.
"In the international issues, in the security sphere, in the UN agenda we have also found many common positions," he said. "We have agreed to continue this discussion also in the format of special consultations at the level of foreign ministries, and next year the dialogue will continue in Russia already."
Columbia's foreign ministry is satisfied with results of the Russian-Columbian consultations between deputy foreign ministers organised prior to a meeting of the intergovernmental commission, Columbia's Deputy Foreign Minister Patti Londono said.
"We are very satisfied with the visit of Russian Deputy Foreign Minister Sergei Ryabkov, who participated in the second consultations in Columbia," Londono said commenting on the past meeting. "Over recent years, Columbia and Russia have achieved progress in talks on education, cooperation in sciences and technologies, agriculture, legislation, customs and trade."
"We can see growing numbers of businesses exporting or interested in exporting to Russia, especially in the sphere of agriculture," she said. "During the meeting, we discussed once again all the general aspects, as next year the intergovernmental commission will have a meeting".