India is looking to buy and develop mines in South Africa to bolster domestic supplies.
Coal India Ltd., the world's biggest producer of the fuel, is pushing ahead with its plans for overseas acquisitions, said a top official.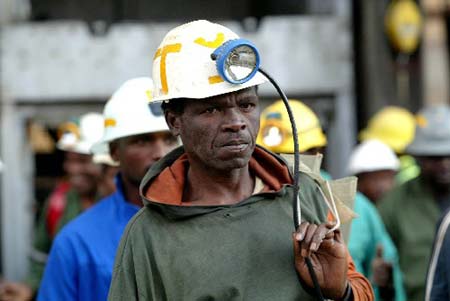 Coal Secretary Anil Swarup said Coal India had cash and bank balance of more than $8 billion for the year ended March 31 and buying or developing mines overseas is not going to be difficult. Talks are on with the South African government for a joint venture in the country's Limpopo province, officials said earlier.
"They are presently in negotiations with people in South Africa," Swarup said. "We imported around 80-90 million tonnes of coking coal last (fiscal) year and if that is the amount that can come through a mine owned by Coal India, it would consider it."
The Indian official was speaking at the Reuters Global Commodities Summit on Monday.
India does not have enough reserves of coking or steelmaking coal, prompting Coal India to look at assets abroad, according to Swarup.
The plans are not new. In 2013, then junior coal Minister Pratik Prakashbapu Patil had told the Indian Parliament, Coal India will spend 250 billion rupees to buy assets in countries including the U.S., South Africa, Indonesia, Australia and Colombia.
Coal India fires more than half of India's power generation capacity.
The biggest union at South African coal producers including Anglo American Plc and Glencore Plc signed a pay deal with operators last week, ending a one-week strike.
Coal powers most of South Africa's electricity generation.
The industry directly employs almost 90,000 people, including contractors, according to the Chamber of Mines, a lobby group for the companies.
South Africa's state-owned utility Eskom Holdings SOC Ltd., supplies about 95 per cent of the nation's power, primarily from coal.
South African President Jacob Zuma has confirmed attendance at the upcoming four-day India-Africa Summit that opens in New Delhi on October 26.