Coal deliveries from South Africa to Ukraine for thermal electric power station is expected to start in late November of this year, Ukrainian energy company Ukrenergo power engineer Vitaliy Zaychenko said Thursday.
Earlier, the state company Centrenergo agreed to supply two batches of South African coal 160,000 tons each, which were expected before October 15.
Ukraine's Energy Minister Volodymyr Demchyshyn said on October 7 that there were agreements on the supply of coal from Russia.
Earlier on Thursday Deputy Minister of cabinet Vadim Glamazdin said that Ukraine is behind schedule of coal accumulation for the winter heating season. "We need 3.2 mln tons of coal for one season, we lack the 1 mln tons," he said.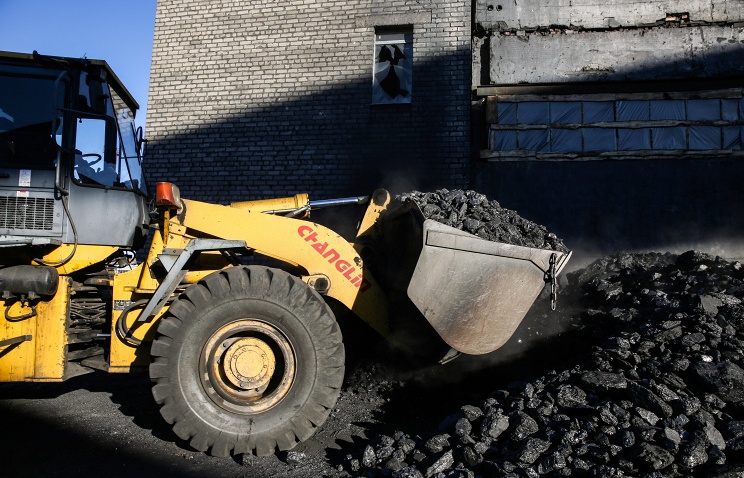 Coal supplies to Ukraine from Russia not disrupted
Coal supplies from Russia to Ukraine are underway in ordinary course, there is no disruption, Russia's Deputy Energy Minister Anatoly Yanovoy said on Thursday, speaking at the conference "Russia and Turkey: Forging Multidimensional Partnership".
However, according to experts, the situation with coal in Ukraine is critical. Gas shortage, and therefore the heat, in their Ukrainian homes will automatically increase the electricity consumption. Consequently, already small reserves of coal will be consumed faster than usual.
"Our warehouses have about 2 mln tons of coal for the start of the winter season, and we need 3.5 mln tons. And then about 2 mln tons every month! Thermal power plants need this volume because in the winter Ukrainians start using heaters and other appliances more actively, which leads to the increase in coal consumption for producing electricity. But it is not clear where we should get the money for buying it — about $900 mln," the director of the Center for World Economy energoprogramm NASU Valentin Zemlyansky said.
Analysts predict electricity blackouts this winter, which will also lead to break in the work of pumping stations with subsequent freezing of water pipes.