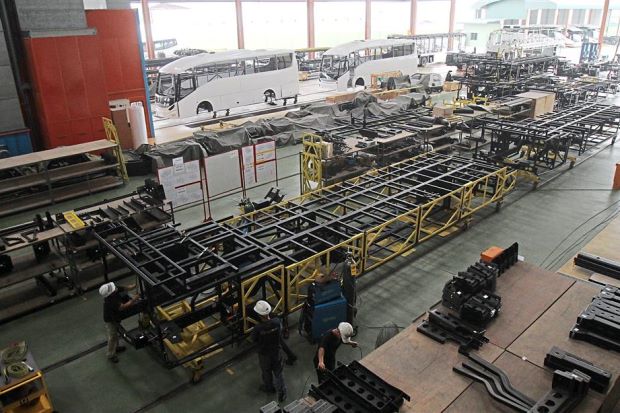 Especially if they adapt to the new business environment and follow market rules as the country progresses.
THE Trans-Pacific Partnership Agreement (TPPA) will be a game changer but many local Chinese small and medium enterprises (SMEs) will be able to overcome the challenges it poses even though most are not TPPA-ready yet, according to community leaders and analysts.
The 12-nation US-led TPPA is expected to be endorsed by Parliament soon and implemented by all countries in two years.
But to survive the TPPA, Chinese SMEs will have to change their mind-set and discard their "China man" mentality about a host of issues.
In terms of operations, many Chinese SMEs are not in compliance with international labour and environmental standards. Most have no respect for intellectual property rights, taxation rules, or workers' right to forming unions.
And their operations may not have the economies of scale and quality to be internationally competitive due partly to their reluctance to hire and reward talent.
The TPPA is a multilateral trade negotiation reached by 12 countries: Australia, Brunei, Canada, Chile, Japan, Malaysia, Mexico, New Zealand, Peru, Singapore, the United States, and Vietnam. Under the TPPA, there will be improved market access and cross-border trade, a fair and level playing field, and regulatory transparency.
And under Chapter 24 of the TPPA, the 12 countries will set up a committee to assist SMEs find commercial opportunities.
Once the TPPA is in full force, with foreign companies offering products and services of better quality within the domestic market, all local SMEs are expected to face stiff competition. This is because the TPPA will bring about increased competition through autonomous liberalisation, rising labour costs, and the introduction of new policies.
"All SMEs will have to make adjustments as the country progresses. We expect many Chinese SMEs to survive and others to diversify. There will be also be emergence of new SMEs to tap into new markets and new opportunities," says Datuk Ter Leong Yap, president of the Associated Chinese Chamber and Industry of Malaysia (ACCCIM), in a special press briefing on the TPPA.
Ter believes most members of ACCCIM will be able to survive if they can adapt to the new business environment and follow market rules. About 90% of the members of ACCCIM's state affiliates are SMEs.
Under the TPPA, businesses will benefit as there will be greater tariff elimination and a lowering of non-trade barriers. They will also enjoy lower cost deriving from the effectiveness of e-commerce, according to ACCCIM.
"What is vital is for SMEs to transform to be more versatile and adaptable to market changes," says Ter.
Dr Teh Chee Chee, head of research at the Socio-Economic Research Centre (SERC), which has done extensive research on Chinese SMEs, says: "Most Chinese SMEs will survive the TPPA as they have often shown they are resilient. They know how to adapt. From their recent experience in countering the negative impact of GST implementation, you can see their resilience."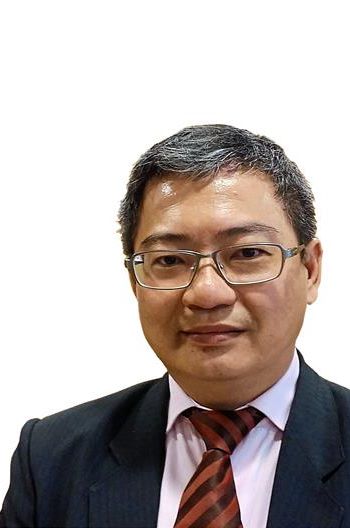 The SERC chief, also a lecturer at Monash University Malaysia, notes that many Chinese SMEs had demonstrated their survival skills during the 1997/98 Asian financial crisis after they had learned bitter lessons from the 1986 recession.
While many major corporations went under in 1998 due to debts and high foreign loans, many lean and prudent Chinese SMEs continued to thrive. And those that escaped unscathed have emerged stronger and larger.
And before China was admitted into the World Trade Organisation in December 2001, hundreds of Chinese SMEs in Malaysia had already stationed themselves there to seize business opportunities.
"To overcome challenges posed by the TPPA, government assistance is important. Chinese SMEs will not ask for financial help but the government will need to help them build up capacity and capability," Dr Teh tells the Sunday Star in an interview.
According to statistics compiled by PwC Advisory Services Sdn Bhd, there are a total of 645,136 SMEs in Malaysia. Out of these, 496,458 are micro SMEs, 128,787 are small SMEs while 19,891 are big SMEs. Currently, SMEs are defined as firms with annual turnover of under RM50mil.
The micro SMEs, dominated by bumiputra firms, are not affected by the TPPA as they are mainly in services linked to small wholesale and retail trade, repair of motor vehicles, and the food and beverage sector.
PwC, in its report on the economic impact of the TPPA, says non-bumiputra SMEs account for 80.48% of the larger SMEs in the country. It is believed that Chinese SMEs form the bulk of these non-bumiputra SMEs totalling 119,669 firms, and indeed many are already in the export business.
According to PwC, the TPPA "largely preserves Malaysia's bumiputra and SMEs policy space" and concessions that Malaysia has given should hasten improvements in competitiveness for bumiputra and SMEs over time.
So far, most analysts see the TPPA as positive for trade-dependent Malaysia. The TPPA countries are populated by 800 million people, much larger than Malaysia's 30 million. Total trade volume of these 12 nations account for about 30% of global trade and 40% of global gross domestic product (GDP).
PwC has projected that Malaysia will achieve a cumulative gain in GDP of US$107bil to US$211bil (RM459bil to RM905bil) from 2018 to 2027, or an increase of GDP growth by 0.60 to 1.15 percentage points. Investment is projected to rise by US$136bil to US$239bil (RM583bil to RM1trillion), while savings from elimination of tariffs is estimated at US$12bil (RM51bil) over the same period.
PwC has warned that nonparticipation in the TPPA would not only mean missing out on large potential GDP gains, but will also cost Malaysia a cumulative GDP loss of US$9bil to US$16bil (RM38.5bil to RM69bil) over the same period.
The ACCCIM states it supports the TPPA because it believes the benefits of taking up membership outweighs the negative impact.
Ter of ACCCIM says: "We believe that Malaysia will be able to tap into the TPPA member countries, in particular the four new markets, i.e. USA, Canada, Mexico, and Peru, where Malaysia has yet to establish any free trade agreements (FTAs).
"The elimination or lowering of import tariffs and removal of other trade barriers play a critical role for our businesses as they open the door to new global markets. It will certainly strengthen the competitiveness of our products and services."
According to most analysis, export businesses such as plantation, timber and wood industries, electrical and electronics, and textile and garments stand to gain most from the TPP.
Dr Teh says that he is seeing businessmen from non-TPPA regions, such as China, Hong Kong, and Taiwan, coming to Malaysia to explore opportunities due to the rule of origin stipulated in the TPPA.
"To tap TPPA opportunities, China is looking for a 2,000ha plot of land in Malaysia to set up a high-tech industrial park so that they can bring in their manufacturers of Chinese branded goods," Dr Teh says, adding Malaysia is a preferred destination for Chinese industries as it is part of the Asean Economic Community, Asean-China FTA, in addition to being a TPPA member.
Malaysia's high Chinese population and its multilingual capability, as well as its resources, strategic location, facilities and infrastructures, and socioeconomic stability, are also key draw factors.
"In the near future, new SMEs will emerge to provide raw materials and support services to these industries from non-TPPA regions. There may also be the backflow of Malaysian companies from overseas to take advantage of the TPPA opportunities," says the SERC head.
"And within several years, the whole SME landscape in Malaysia could be quite different."