JOHANNESBURG, Dec. 5 (Xinhua) — China firmly supports Africa's pursuit of independent sustainable development and backs African countries to address regional affairs in an independent way, Chinese President Xi Jinping said Saturday.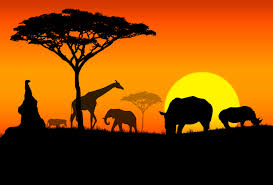 Xi, who is co-chairing a major China-Africa summit here, made the remarks when holding a group meeting with leaders of 17 African countries.
China supports African countries' efforts in exploring a development path in line with their own national conditions, said the president.
To that end, Xi said, China stands ready to play a constructive role in promoting political settlement of Africa's hot-spot issues, beef up cooperation with African countries on peace-keeping capability, and share its experience on reform, opening-up and economic boom with them.
China is willing to encourage more Chinese companies to actively participate in the process of industrialization and modernization of the remote continent, he added.
It is in the interest of both sides that China and Africa will strengthen unity and cooperation and achieve common development, Xi said.
China and Africa now are facing a rare historic opportunity of cooperation and development, he said, noting China has set its new development prospect in the coming years and the two sides have respective advantages in cooperation.
China, Xi stressed, stands ready to work with African countries to earnestly implement the outcomes of the two-day summit of the Forum on China-Africa Cooperation (FOCAC), which will be concluded later Saturday, so as to better achieve common development.
Leaders from Equatorial Guinea, Chad, Senegal, Liberia, Benin, Mauritania, Cote d'Ivoire, Niger, Cape Verde, Malawi, Guinea-Bissau, Zambia, Algeria, the Central African Republic, Sudan, Sierra Leone as well as Burundi attended the group meeting.
The leaders expressed appreciation to China for its valuable contribution to Africa's development, stressing that the continuous development of China will further benefit African nations since their cooperation is established on the basis of equality and win-win principle.
President Xi's initiatives on South-South cooperation and China-Africa ties meet the need of African countries, they said, noting that they are looking forward to strengthening cooperation with China in areas such as industrialization, agricultural modernization, infrastructure construction, digital economy, regional integration, education, people-to-people exchanges, peace-keeping and security.
The Johannesburg summit, the second of its kind in the 15-year history of the FOCAC, has drawn leaders and representatives from China, 50 African countries and the Commission of the African Union here to find a way for stronger China-Africa relationship.
On Friday, Xi announced a package of programs to strengthen China-Africa cooperation and support Africa's development in the coming three years at the opening ceremony, winning waves of applause.
He stressed China's adherence to the principle of noninterference in internal affairs of African countries amid enhancing economic ties during his Africa tour, which also took him to Zimbabwe's capital Harare and South Africa's executive capital Pretoria.
The Chinese president has exchanged views with dozens of African leaders in various forms after his arrival in Johannesburg on Thursday. Following the group meeting he held with 13 African leaders on Friday morning, the group meeting on Saturday morning was the second of its kind on the sidelines of the summit.