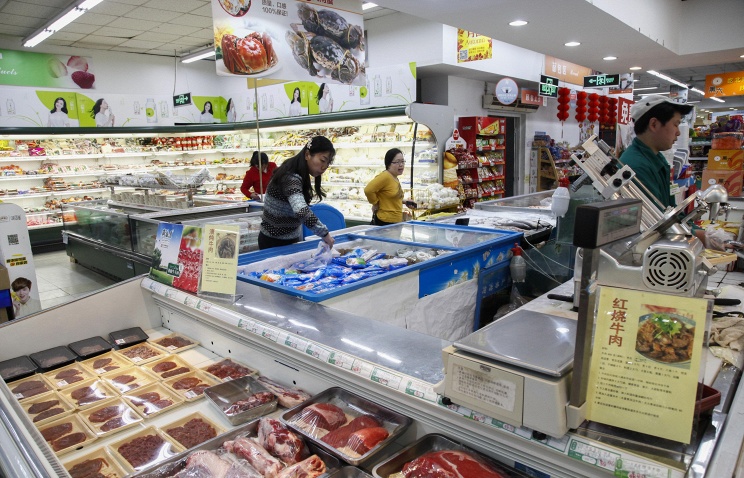 China's meat market will open for Russian exporters this year, Russian Agriculture Minister Alexander Tkachev said on Monday.
"We will gradually, step by step develop the Chinese meat market, the start will be this year," – he said.
Tkachev said that after the visit of Russian Prime Minister Dmitry Medvedev to China in December 2015, a working group on exports to that Asian country was set up.
According to the minister, in the near future the Russian-Chinese Commission will inspect Russian enterprises to conduct their certification.
Russia's largest companies – Agribusiness, Rusagro, Cherkizovo repeatedly declared their intention to supply meat to China. They see that market as a very promising one for the supplies of frozen pork. In addition, Rusagro is building a pig-breeding complex in Russia's Far East region for the supply of chilled pork to China.