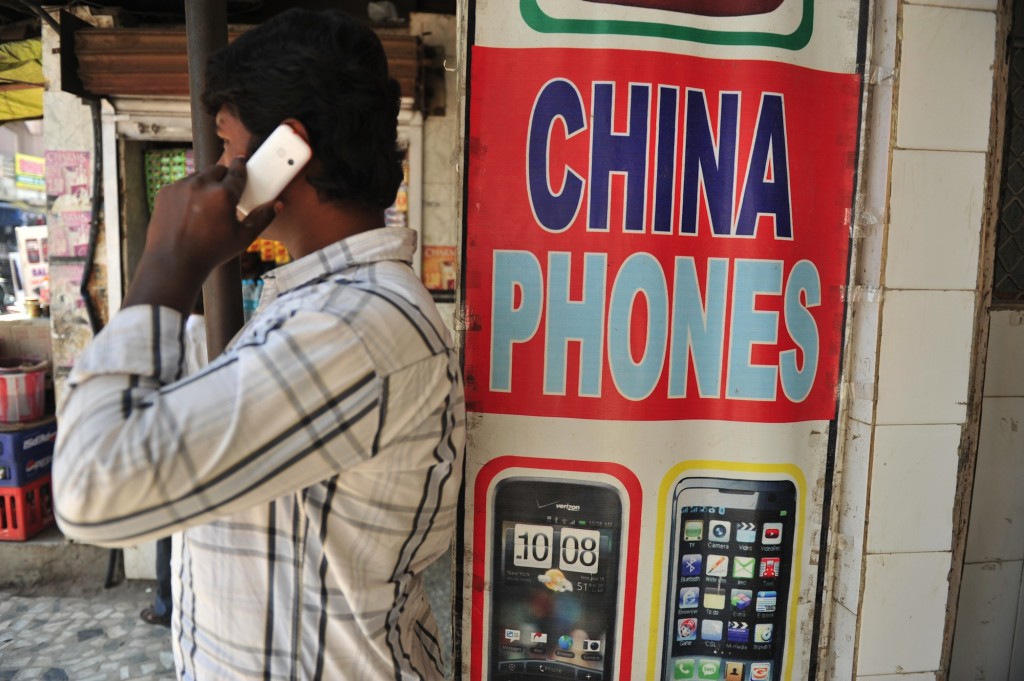 NEW DELHI: Chinese companies could invest $2-3 billion (Rs13,400 crore-Rs 20,100 crore) in Indian mobile manufacturing operations over the next two years, a top local cellular body said Wednesday.
Going by the encouraging response of Chinese companies and definitive joint collaboration talks between Indian and Chinese mobile and handset manufacturers, Chinese investment of $2 – 3 billion over next two years in this sector looks like a real possibility along with employment for 1 – 2 lakh people," Pankaj Mohindroo, head of Indian Cellular Association (ICA) and CEO of the Digital India Task Force said in a statement.
The statement came as part of the first of its kind summit to boost mobile handsets and components manufacturing in India has been jointly organized by ICA in association with Mobile World (Shoujibao), China's leading mobile industry service platform.
Top officials from major Chinese companies such as Techno, Gionee, Coolpad, Holitech, Wingtech, Camera King, Galaxy Core, Poxiao, Vivo and Sprocomm participated at the summit and are exploring various avenues to tap the existing and emerging opportunities. Leading Indian mobile companies such as Micromax, Lava, Karbonn, Spice, Vodafone, Intex also participated at the Summit.
"Chinese companies are usually reluctant to set up manufacturing base in other countries as their own eco-system is highly efficient and supremely productive. But they are still seeing India as the hottest next destination to set up manufacturing base," said Mohindroo.
He added that the Indian mobile handset industry aims to locally manufacture 500 million handsets by 2019 and create 1.5 million jobs and establish a Rs 50,000-crore worth component industry in the country.
In a joint initiative between Chinese and Indian mobile manufacturers, the local electronics manufacturing sector sought support of their Asian counterparts and ecosystem players to fulfill the ambitious objectives of Make in India and Digital India set out by Narendra Modi-led government.
"We…would contribute to making India a global manufacturing hub for mobile handsets and components," said Mr Wu, Founder & CEO, Mobile World (Shoujibao), Shenzhen.
He added that the Chinese companies are quite impressed that the progressive policies of the Modi government and policies around developing a manufacturing eco-system is very encouraging for investment and business.
"Chinese companies are quite enthusiastic about setting up manufacturing base in India either on their own or in partnership with Indian companies," added Wu.
Mohindroo said that the state governments of Andhra Pradesh, Uttar Pradesh, Maharashtra and Telangana among others are serious in their bids to establish electronics manufacturing facilities within their states with industry-friendly policy initiatives.
The government, through its mega Make in India program, aims to fuel domestic manufacturing in the country cutting imports to net zero by 2020.
"India has embarked on an incredible journey of change led by new government and there have been several initiatives such as enabling government services over mobile devices and approval of payments banks to propel mobile handsets uptake," Department of Electronics and IT (DeitY) additional secretary Ajay Kumar said.
The smartphone segment, according to Kumar, is growing at 40% year-on-year. "The government is offering a range of incentives to support capital expenditure, skill development and exports".
Gionee country head Arvind Vohra said that as electronics manufacturing picks up, India can become a leading handset exporter in the next 2-3 years.
Gionee, according to Vohra, has plans to scale up production to 100% within India from June, 2016 onwards.