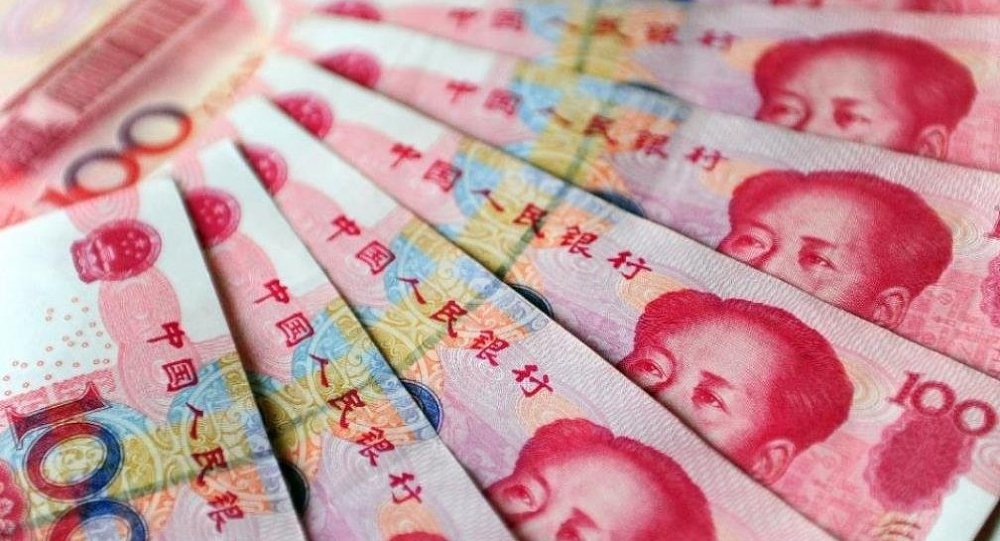 While fluctuations will continue, China's yuan will stabilize around current level as China's economy improves, and the country's relations with the U.S. advance, said a foreign exchange expert on Sunday.
"China's improving economy will certainly help the yuan as fundamentals are always the most important factor in currency movements however they take time to take effect," said Stephen Simonis Sr., Chief Currency Consultant at FXDD Global.
According to International Monetary Fund's latest forecast, China's GDP growth will stand at 6.5 percent on expectations of continued policy support. The country's GDP grew 6.7 percent year on year in 2016, lowest reading in nearly three decades, but within the government's target range.
China's manufacturing sector expands for the sixth month in a row, with manufacturing purchasing managers' index came in at 51.3 in January, adding evidence that the world's second largest economy is stabilizing amid uncertain global outlook.
"Moreover, U.S. President Donald Trump's phone call to Chinese President Xi Jinping, although not about currencies, will also help stabilize the yuan as it shows some positive communication between the leaders of the two biggest economies in the world," Simonis said.
He added that Trump's mention of China as a currency manipulator appears to be an off-the-cuff comment.
"We think that Trump will use much more tempered language when discussing the situation in China moving forward and he will be less accusatory since pointing fingers will not help," said Simonis.
He said that traders and market participants will not overreact to moves from China regarding the yuan as the yuan and the country's foreign exchange reserves have been at the fore front of the market for some time.
The yuan weakened against the U.S. dollar in 2016 as a strong U.S. economic recovery and expectations of more U.S. interest rate hikes supported the U.S. currency.
To prevent the yuan from weakening too far and prompting more capital outflow, China's central bank sold a considerable amount of U.S. dollars to prop up the yuan.
It also tightened regulations by asking those who want to buy large amounts of foreign currency to specify their purpose and provide additional information.
China's foreign exchange reserves fell below three trillion U.S. dollars to 2.99 trillion U.S. dollars in January, the seventh sequential monthly contraction, according to China's State Administration of Foreign Exchange (SAFE).
The persistent decline of China's forex reserves has caused widespread concern about the country's overall financial stability, as the diminishing stockpile, still the world's largest, is perceived as shielding the economy from currency and foreign trade volatility.
But Simonis said forex reserve falling below the three trillion dollars safety mark is just psychological.
"We are paying more attention to the speed at which China is depleting its reserves," said Simonis.
The contraction was 87.2 billion U.S. dollars less than January 2016 and 28.8 billion U.S. dollars less than December.
The SAFE said changes in the foreign exchange reserves were normal in light of complicated domestic and overseas economic environments. The administration also said the market should not pay too much attention to the benchmark.
"While authorities are showing some concern over reserves, it seems they are more focused on a stable dollar-yuan level," said Simonis.