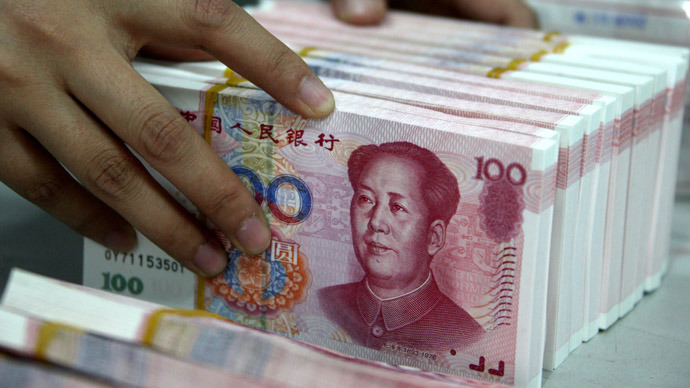 China's yuan overtook the Japanese yen to ascend to fourth place among the most-used currencies in the global payment system in August, according to the Society for Worldwide Financial Telecommunications (SWIFT).
On Tuesday, Swift, the financial-messaging service said the yuan is now only after the U.S. dollar, the euro and the sterling in currency rankings.
The announcement boosts China's attempts to promote the yuan as an international reserve currency.
Global yuan payments increased in value by 9.13 per cent in August, Swift said on Tuesday.
The Chinese currency reached a record high market share of 2.79 per cent in global payments for the month.
More than 100 countries used the yuan for payments in August, of which over 90 percent of flows were concentrated in 10 countries. Singapore processed 24.4 percent followed by the United Kingdom with 21.6 percent.
More than 1,700 financial institutions made worldwide payments in the yuan, up 14 percent from a year earlier.
China has called for the International Monetary Fund to add the yuan to its basket of four reserve currencies, known as Special Drawing Rights, or SDRs.
The share of cross-border payments using Chinese currency across Asia rose from 24 per cent to 33 per cent in 12 months ending July this year, SWIFT said last month.
The rising share of yuan-denominated transactions is fueled by growing adoption of the Chinese currency across several Asian economies thanks to clearing centers established with China's major trade partners in the region.
"The appointment of clearing centers in Taipei, Singapore, Seoul and more recently Sydney and Kuala Lumpur clearly promotes the use of the currency for global trade and finance across the region," said Michael Moon, SWIFT's head of payments for Asia Pacific.