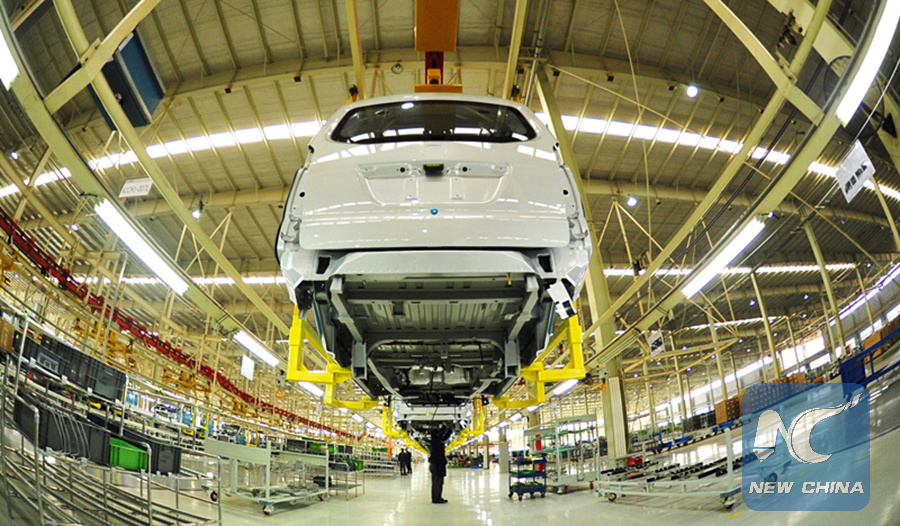 China's 13th Five-Year Plan (2016-2020), which experts see critical in tiding the country through a transition period, will create more opportunities for sustainable growth within and beyond its borders.
China's economy experiences different phases of its development cycle. It is now shifting its focus to consumption and service industries from heavy polluting industries and manufacturing via complex reforms, the experts said.
A natural result of the transition is lower yet sustainable and balanced growth, and it continues to create development opportunities for the world, they said.
During the transition, a significant portion of the growth will be based on domestic consumption. The model is changing from "simple mass consumption to higher consumption," said Michael Zakkour, vice president of China/APAC at Tompkins International and author of "China's Super Consumers."
The increased importance of the Chinese consumers is not only to the Chinese economy but to the global one. Zakkour said this is providing huge opportunities for companies and governments investing in China.
Innovation, coordination, green development, opening up and sharing are the five cornerstones proposed by President Xi Jinping for China to secure resilient and sustainable growth.
Looking into the next five years' development, the global business circle is aware of China going global, and the economy is moving forward healthier and more balanced.
"We continue to believe that if China implements the market-based economic reforms it has committed to, it has the necessary tools to support domestic demand and succeed in this economic transition," said U.S. Treasury Under Secretary for International Affairs Nathan Sheets in an opinion-page article published on Medium recently.
"This transformation would allow China to solidify its status as a driver of global demand and offers the best formula for China to achieve an orderly transition and put its economy on a more sustainable footing for healthy growth in the future," said Sheets.
"We want to see China make this transition, because we recognize that China' s success ultimately benefits our own," stressed the U.S. official.
"The world simply can't do without China," said Oh Ei Sun, senior fellow with S. Rajaratnam School of International Studies, Nanyang Technological University.
Unstable U.S. economy and continued depression in Europe have protruded China's position as a locomotive of the world economy, said Oh, who is also former political advisor to Malaysian Prime Minister Najib Razak.
Oh said the transition period provides China with a superb chance to upgrade its economic development, which he believed will also benefit the rest of the world.
Many countries, especially those in South East Asia, hope to have deeper trade interactions with China, said Oh, adding thatASEAN members desire to have more cooperation based on free trade deals with China.