NANJING, Sept. 24 (Xinhua) — The value of China's Internet of Things (IoT) industry reached 580 billion yuan (90 bln U.S. dollars) in 2014, a yearly increase of 18.46 percent, said a report issued on Thursday.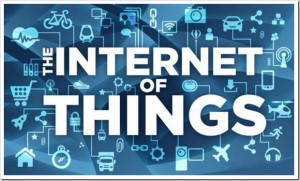 The IoT, which connects traditional devices, including home appliances, to the Internet, has become a powerful driving force of innovation and economic growth in China, said the report issued by Xinhua News Agency on an IoT expo in Wuxi City, east China's Jiangsu Province.
The report said China's IoT technologies have continued to integrate with both traditional industries like agriculture and manufacturing and rising industries such as new energy and new materials.
China has formed four IoT industry centers in Yangtze River Delta, Pearl River Delta, Bohai Rim, and central and western China, with Yangtze River Delta taking the lead in terms of industrial scale, it said.
The report also listed major challenges facing China's IoT, including its reliance on importation of sensor and chip technology, problems in application, information and data security.