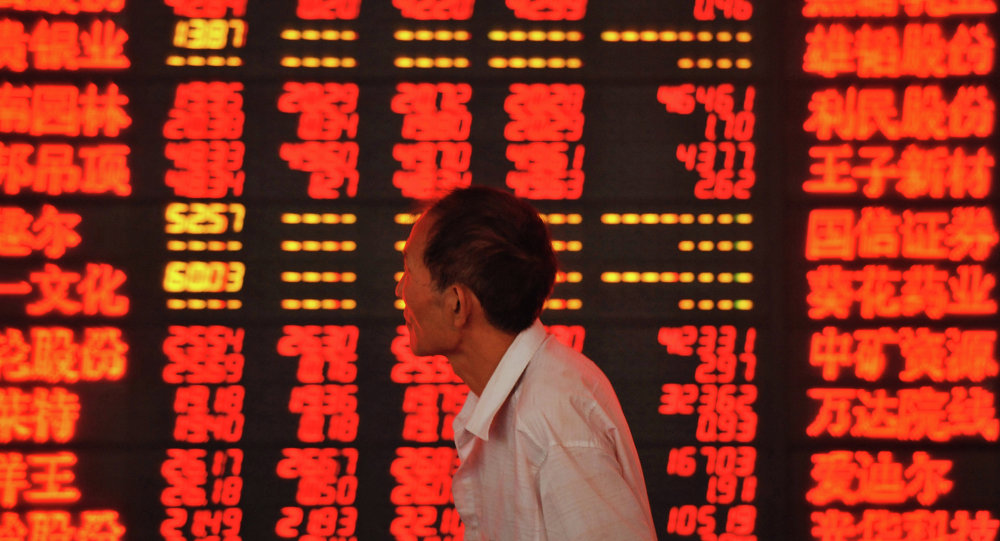 According to data by the General Administration of Customs, mainland China's renminbi-denominated exports gained 18.7% in March, while imports dropped only 1.7%. The data turned out to be much better than previous expectations of 14.9% gains in exports and 4.8% decline in imports. Subsequently, stock markets rallied in Asia and elsewhere, whilst commodity prices gained as well, as the situation in the Chinese economy has been investors' primary concern, allegedly reflecting the lion's share of world economy's health.
Yet, in dollar terms, exports added only an annualized 11.5% in March, whilst imports shrank 7.6%, compared to earlier projections of 10.0% growth in exports and a 10.1% slump in imports. The discrepancy showed in the Chinese currency, the renminbi, is still significantly undervalued against the dollar, boosting positive trade effects for mainland China at its trade partners' expense.
The mainland's dollar equivalent trade surplus is still on a losing streak, narrowing in March to $29.9 bln, its weakest in the past twelve months.
China's import levels, however, have been falling for 17 consecutive months, exacerbating the drag on commodity prices, most prominently, oil and metals, which China is a huge importer of.
"China's trade data came in significantly higher than expected in March, which could continue to boost the risk sentiment in the short term. Meanwhile, the market has also priced in some upside surprise in China's Q1 GDP figures to be released this Friday morning," Hao Zhou of Commerzbank said.
The mainland's GDP data is due Friday and preliminary readings suggest the Chinese economy expanded 6.7% in Q1, slowing further from the median 6.9% pace of growth throughout 2015.
"The steep decline in trade is coming to an end, but whether such a recovery can be sustained is still questionable," Liu Dongliang of Shanghai-based China Merchants Bank said. The figures "reflect improving external demand, a rebound in commodity prices and recovering domestic demand."
Mainland China's exports to the US rose 9%, shipments to the EU skyrocketed by 17.9%, whilst the nation's trade with other emerging markets suffered losses due to massive devaluations in many nations undermining their demand for imported goods. China's exports to Brazil crashed 39.4% as the Brazilian real plunged by 13.56% against the US dollar since April 2015, rendering Brazilian consumers unable to maintain their levels of spending.
"Weak overseas sales remain a drag on growth, requiring an offset from stimulus-boosted domestic spending," Tom Orlik and Fielding Chen of Bloomberg Intelligence wrote.
Mainland China's rebound in trade would be, however, insufficient in scale to significantly affect overseas market. With the US possibly tumbling into a recession, and the EU and Japan faltering on the edge of disinflation, impairing growth prospects, China's exports growth potential is limited. Meanwhile, other emerging markets will not provide any substantial help to China's trade positioning due to their own weakness and ongoing devaluations in currencies. Therefore, China's optimistic trade data only provide a short-term positive effect to commodities and some relief to international stocks, yet, unless domestic consumption picks up significantly in China, its economy is likely to slow further.