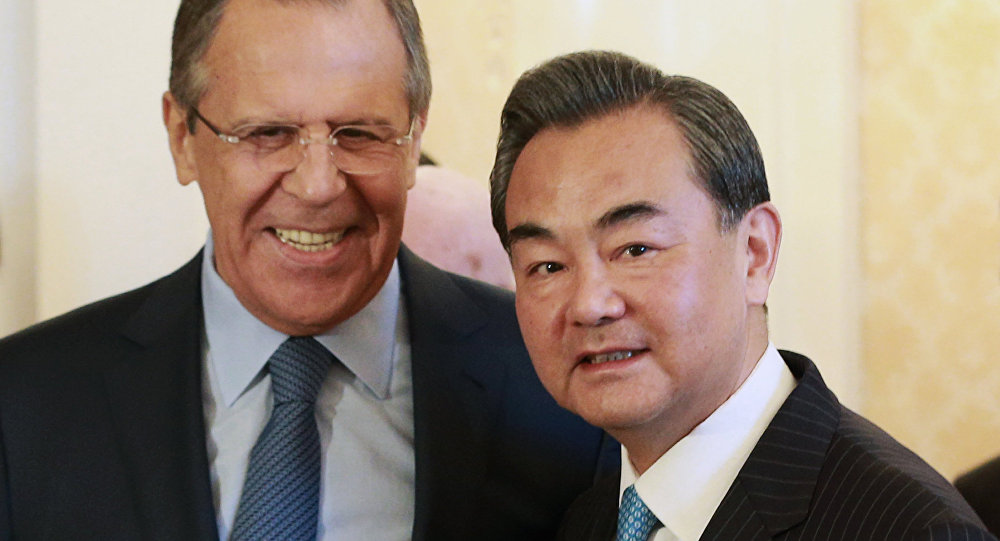 Chinese Foreign Minister Wang Yi has congratulated his Russian counterpart Sergey Lavrov with New Year, expressing readiness to strengthen cooperation in 2017.
"In the face of a more complex and changing international environment, the Chinese side intends to further strengthen contacts and coordination in the new year, jointly implement the consensus achieved by the leaders of the two countries, constantly deepen strategic cooperation," Wang Yi said on Friday, as quoted by the Chinese Foreign Ministry.
Lavrov responded to the Chinese foreign minister with a New Year's greeting, where he said that cooperation with China is a priority for Russia, the Chinese Foreign Ministry said.
Earlier this month, Wang said that in 2016 China's relations with the leading countries have become more stable and China's "circle of friends" is constantly expanding.
The Chinese foreign minister stressed that the leaders of Russia and China held five meetings during the year and bilateral practical cooperation has progressed to a higher level.