BEIJING, May 18 (Xinhua) — China will intensify its reform efforts concerning business registration procedures to reduce administrative costs and enhance economic restructuring from the supply side.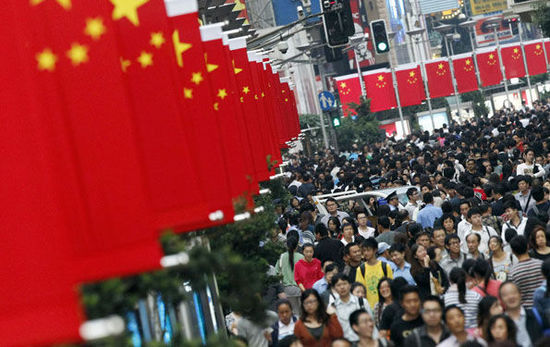 A series of measures was adopted at the State Council's executive meeting on Wednesday, presided over by Premier Li Keqiang.
"Business registration reform is crucially important this year to achieve stable economic growth and stabilize employment," Li said.
"Noticeable achievements have been made in recent years, yet there are still problems to be solved."
The reform aims to simplify administrative procedures and lower requirements for business registration. Since it started in March 2014, the reform achieved noticeable achievements and this was reiterated time and again by the Premier.
It was decided at the Wednesday meeting that further efforts will be carried out in 2016 to streamline business registration.
This includes creating negative lists for business registration and realizing the integration of business licenses, certificates for taxation, organization codes, social security and statistic codes into one certificate.
Efforts to streamline business administration will also be given policy support, such as tax and fee reductions, to workers who may face job relocations during the country's effort to reduce excess capacity.
"The government at all levels should keep working hard to integrate business certificates when possible and reduce institutional costs for enterprises," Li said.
Meanwhile, the integration of multiple certificates will be further expanded to individual businessmen, with their taxation certificates and business licenses being integrated into a single document this year. The meeting also urged the need for more efforts in building a fair market environment and a comprehensive market exit mechanism.
Streamlining the business registration procedure has been promoted across the country in 2016, and has achieved results.
A more developed market exit mechanism was put in place to help businesses exit the market with more efficiency. Authorized by the State Administration for Industry and Commerce (SAIC), such trials have already started in Pudong in Shanghai, Yancheng in Jiangsu Province, Ningbo in Zhejiang Province and Shenzhen in Guangdong Province. From now on, less documentation is required from enterprises if they want to exit the market, efficiently creating space for new businesses to enter the market.
Detailed requirements for business sites have also been lowered, removing what was once a difficult prerequisite for entrepreneurs. The business site registration procedure will be streamlined based on field research. In some cities such as Shanghai, certain residential buildings are allowed to be converted to business venues after due procedures.
New businesses will require fewer procedures for their names. The SAIC will further promote a full online registration procedure that will first go through trial runs in designated places, including Jiangsu and Hebei Provinces, before being applied across the country.
Efforts will be continued to integrate business licenses, the certificates of organization code and the certificates of taxation into one certificate. By the end of April, a total of 8.89 million new certificates of this type has been issued.
From January to April 2016, about 4.6 million new businesses were registered, a 13.1 percent year-on-year increase. The total amount of registered capital reached 12.3 trillion yuan, marking 66 percent year-on-year growth.
During a press conference in February, Zhang Mao, head of the SAIC, the ministry that leads the reform, said that 12,000 new enterprises were registered every day in 2015, a 20 percent increase compared to 2014.
Before the reform started in 2014, if someone wanted to start a new business, they had to get a series of approvals before getting a business license, a process that usually took months. Part of the reform is to turn 152 pre-approval items into post-approval items, which both saves time and requires stronger supervision. Such efforts have greatly improved China's business environment, as higher requirements are set for business and social credit.
At the same time, more than 90 percent of businesses which used to require a business registration with the SAIC can now be registered at places where these enterprises are located.
"We should work to build a fairer market and create negative lists for business registration, especially in the finance-related sector," Li said. "Deregulation and the faster business growth it promises are only possible when regulation is sound and effective."
Meanwhile, government departments, such as the central SAIC and the State Administration of Taxation, need to coordinate more closely in providing enhanced services for businesses.