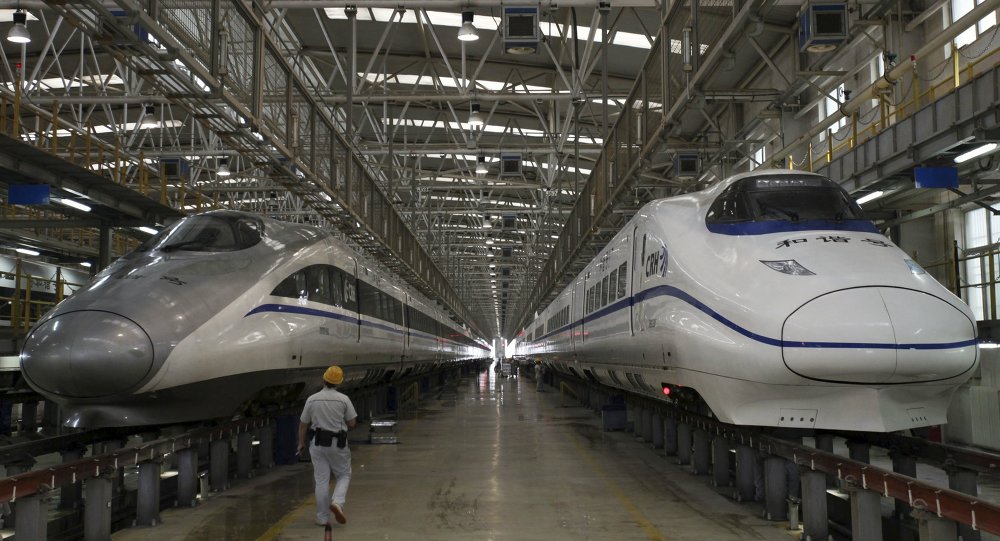 A consortium of Chinese rail enterprises is collaborating with the US company XpressWest to construct a Las Vegas-Los Angeles rail line.
The XpressWest company will form a joint venture with China Railway International USA, which unites the state firms China Railway Group, CRRC, China State Construction Engineering Corporation and China Railway Signal & Communication Corporation, according to the British broadcaster.
That the project can cost $5 billion.
Last October, the Chinese media claimed that the country had become the world leader in developing high-speed rail systems.
The same month, the Russian government signed a memorandum of cooperation on a high-speed railroad with Chinese officials. The purpose of the document is to develop a Moscow-Beijing Eurasian high-speed rail transport corridor.