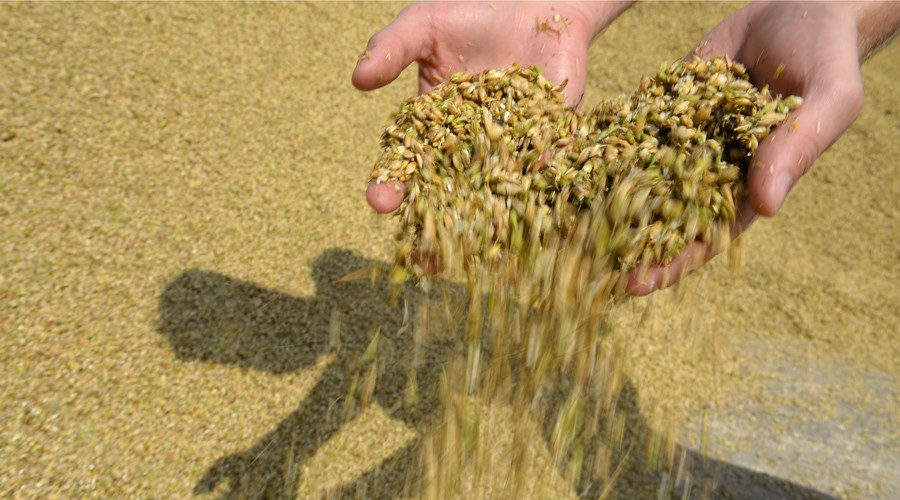 Chinese food safety experts have given their approval to the quality of imported Russian wheat. The Deputy Chief for Food Safety Supervision Ren Zhengxiao says it could lead to more imports.
"Russian wheat has considerable advantages being of high quality and meeting food safety standards. We hope Russian companies will make efforts to export wheat to China," said Ren Zhengxiao, adding that agricultural cooperation between China and Russia is expanding.
Last month, Russian Deputy Agriculture Minister Sergey Levin said Russia will start actively supplying wheat to China in the next harvest year, when separate storage is available.
Russia wants to get approval for other grain exports to China this year, according to Russia's trade representative in Beijing Aleksey Gruzdev.
The countries signed protocols on the food safety regulations for imports of Russian agricultural products including wheat, corn, rice, soy and rapeseed in December.
Beijing is allowing imports of wheat grown in the Altai, Krasnoyarsk, Novosibirsk and Omsk regions.
Russia is the world's leading wheat exporter.