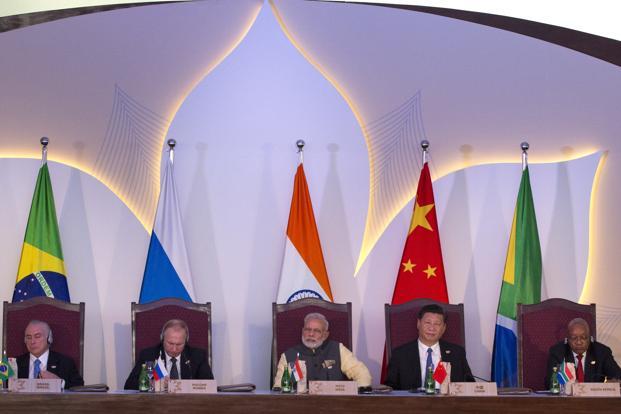 China will host the ninth Brics annual summit in the south-eastern coastal city of Xiamen in September next year as it takes the rotating chair of the influential bloc.
Chinese President Xi Jinping made the announcement on 16 October during a small gathering prior to the main conference of the 8th summit in Goa, and expressed his intention to open a new chapter for Brics in the following year, state-run Xinhua news agency reported.
Xi said that China's emphasis would be implementation of commitments from previous summits. Xiamen, also historically known as Amoy, is a major resort city in Fujian Province on the Taiwan Strait.
The city is well known for its amiable climate, Hoklo influence and picturesque scenery. It was ranked as China's "most romantic leisure city" in 2011, state-run Global Times reported.