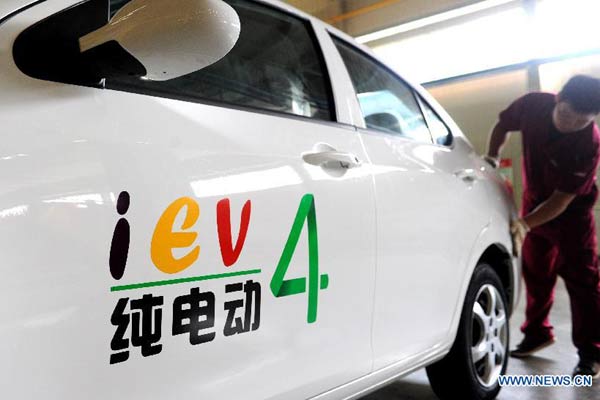 BEIJING – Electric car sales in China are expected to reach 220,000 to 250,000 this year,surpassing the US to rank first worldwide, China Association of Automobile Manufactures(CAAM) forecast.
Worldwide electric cars sales will hit 600,000 and the figure for the US market is estimated tobe 180,000, said Xu Yanhua, deputy secretary-general of CAAM.
Although China has achieved rapid development in electric vehicles, quality instead of quantity should be focused on for the sustainable development of the industry, Xu told an industry conference.
In particular, vehicle safety and the quality of batteries should be carefully examined and supervised, she added.
China's new energy vehicle sector has seen explosive growth in the past two years, thanks to the government's support policies including subsidies and tax cuts.
In the first ten months, the sales of electric cars surged 290 percent year on year to 171,145, CAAM data showed.