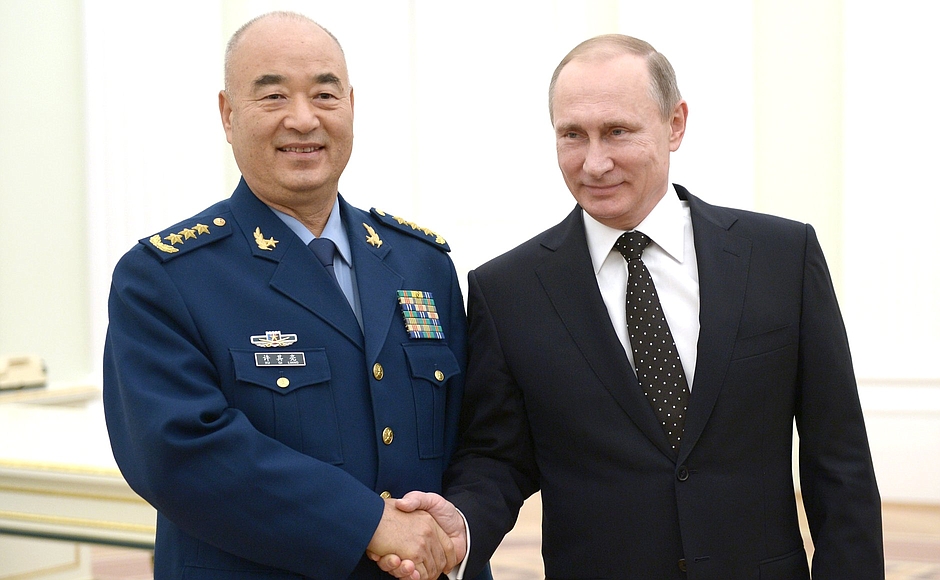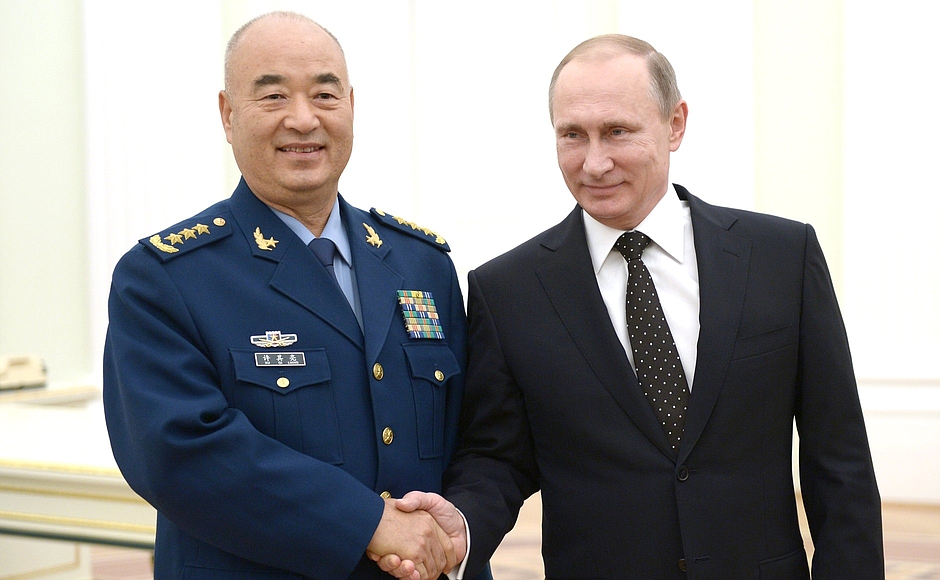 Russian President Vladimir Putin in a meeting with Vice Chairman of China's Central Military Commission Xu Qiliang has said Russia-China joint efforts are a stabilising factor in the world.
"We have noted on numerous occasions that the world is not becoming any calmer, and the joint efforts of China and Russia in all these areas, including the military one, are a serious stabilising factor in world affairs," Putin told Xu in Moscow
Xu will attend the 20th session of the Russian-Chinese Intergovernmental Commission on Military-Technical Cooperation. He will also hold talks with Russian Defence Minister Sergei Shoigu.
"The main goal of my trip is to implement the important agreements you developed together with Chairman Xi Jinping on the basis of the principles of mutual benefit: to further promote military and military-technical cooperation between our countries to help these relations to enter a new stage in their development," Xu told Putin.
The senior Chinese military official stressed that China is willing to work with Russia to promote defense cooperation in protection of mutual interests and regional as well as world stability.
China has recently purchased Russia's most advanced air and missile defense system, becoming the first foreign buyer of the S-400.
China will receive its first batch of the long-range anti-aircraft missile systems within the next 12 to 18 months.
The two allies held joint celebrations for the 70th anniversary of the end of World War II, with Russian and Chinese Presidents attending the events in the two countries.
Chinese President Xi Jinping also recently became the first foreign leader who visited the Russian Defense Ministry's operational control centre.
Xi Jinping has made a strong military a key plank of his plan for a revitalized China.
In Moscow in April this year, the Chinese Defense Minister said China needs a defense force matching its development needs and that a fair and just international order needs to be established.
"The Chinese People's Liberation Army is an active contributor to world peace, stability and development. China is a constructive member in international security. With its growing economy, China needs a national defense and military force that is commensurate with its development needs, not only to safeguard national interests, but to improve its fulfilment of its international obligations," the Chinese Defense Minister said.
China will raise its defense budget by around 10 per cent this year, an announcement made during the annual session of the country's top legislature in March said.