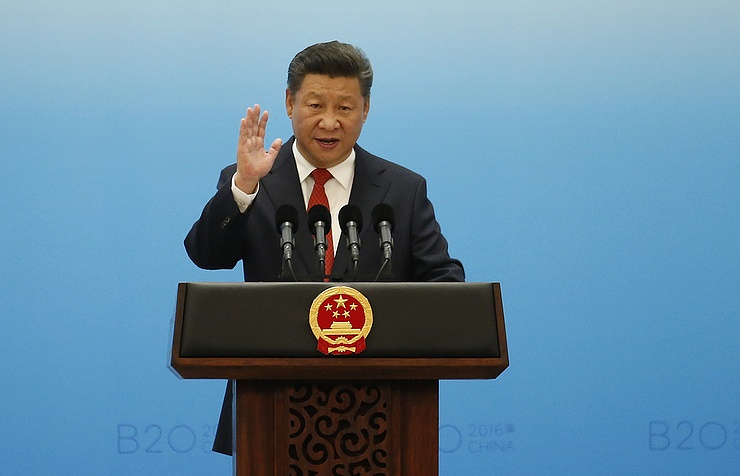 China's President Xi Jinping during a meeting with Russia's President Vladimir Putin at the APEC (Asia-Pacific Economic Cooperation) summit in Lima (Peru) said China and Russia should support the process of forming in the Asia-Pacific Region (APR) of a free trade zone.
"Russia is an important member of APEC, and both countries should improve cooperation in the framework of this forum, should implement important agreements, reached at the meeting this year, which include consensus reached in Beijing," the Chinese Foreign Ministry quoted the country leader. "The countries should enforce the measures to promote the process of establishing a free trade zone in APR, and also favor successful results of the summit in Lima as we all APEC's even bigger input in the economic growth within APR and globally."
Russia's presidential press secretary Dmitry Peskov said earlier, "the leaders supported strengthening of cooperation within the APEC for the purpose of delivering Bogor goals [a set of targeted goals for realizing free and open trade in the Asia-Pacific – TASS]."
"Furthermore, it was noted approaches of Russia and China towards key international problems coincide," Peskov added. "The leaders reviewed in detail the schedule of further summit contacts and discussed the topic of integration of the Eurasian Economic Union and the Silk Road projects.".
"Syrian problems were also considered during the meeting," he added.
APEC is an international forum bringing together 21 leading economies of the world for cooperation on trade and economic development of the region. Creating the system of free and open trade and a liberal investment regime in the Asia-Pacific region has been declared the main task for APEC until the year 2020. Peru's capital Lima plays host to the 2016 APEC summit on November 19-20.