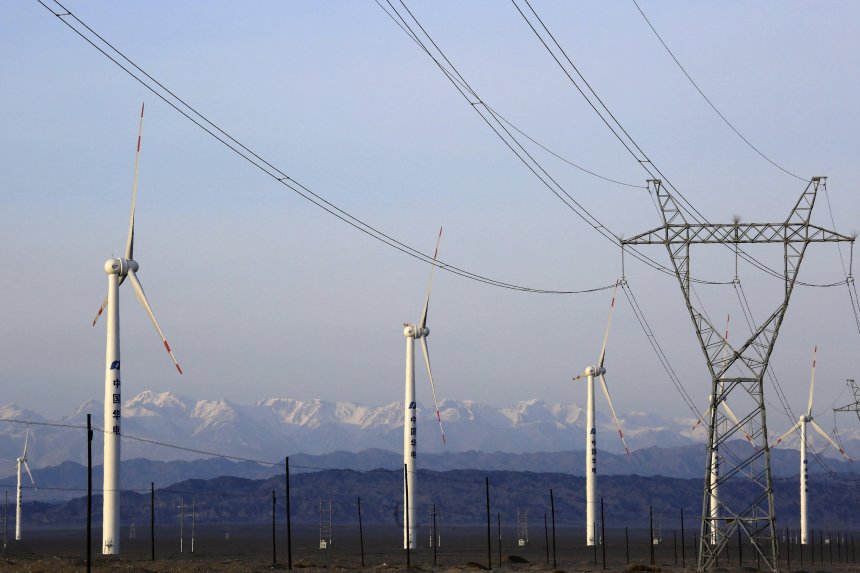 BEIJING—China's government on Monday took aim at the nation's grid companies with a plan to introduce more competition into its power sector that could ultimately lower electricity prices for Chinese factories.
The plan, released by China's top economic-planning body, is the clearest signal yet that the government under President Xi Jinping wants to shake up China's power grid—one of the most sensitive overhaul areas given the importance of stable electricity supply to the economy.
Slowing growth has made it more urgent to tackle electricity costs for China's companies, which in many cases pay higher rates than their rivals overseas, including in the U.S.
The plan jointly released Monday by China's National Development and Reform Commission and the National Energy Administration builds on a government blueprint out earlier this year. Analysts say the government and China's grid companies have been wrangling for months, and the NDRC's announcement suggests a compromise has been reached.
"This is the direction we are going to go in the coming several years," said Gavekal Dragonomics analyst Rosealea Yao.
Among specific measures outlined in the plan, the government said it would expand pilot programs aimed at streamlining power-transmission costs to new regions. In effect, new pricing tariffs will let the government more tightly control how grid companies earn money.
The plan, dated last week and posted to the NDRC's website on Monday, also calls for more direct pricing negotiations between power companies and big electricity consumers such as factories, as well as opening local power-distribution markets to private players and others. It wasn't clear whether or how the plan would affect households' electricity costs.
In some ways, the plan appears similar to the way China has overhauled its natural-gas market, where private companies today are able to win business in local distribution, while long-distance pipelines remain under the control of big state-owned enterprises.
The plan gave no timeline for enacting changes. China's main grid companies, State Grid Corp. of China and China Southern Power Grid Co., didn't respond to requests for comment.
Under Mr. Xi, China has tried to make pricing across its energy and resource sectors more market-oriented. While government-controlled pricing helped regulate inflation and ensure profits for state-owned enterprises during years of rapid growth, economists say it also encouraged inefficient resource usage that has led to severe pollution and other challenges.
China's economic slowdown has helped make many planned reforms more feasible. Falling demand for electricity means pushing through measures that may hurt grid operators' bottom lines is now somewhat less risky, as China has ample electricity capacity for the moment.
Weak industrial demand has caused power output in China to fall faster than total economic growth, which slipped in the third quarter to 6.9%, its slowest rate since 2009.
Power output—one important proxy for the health of China's economy—actually fell slightly in the first 10 months this year, underscoring the challenges facing China's manufacturing sector.