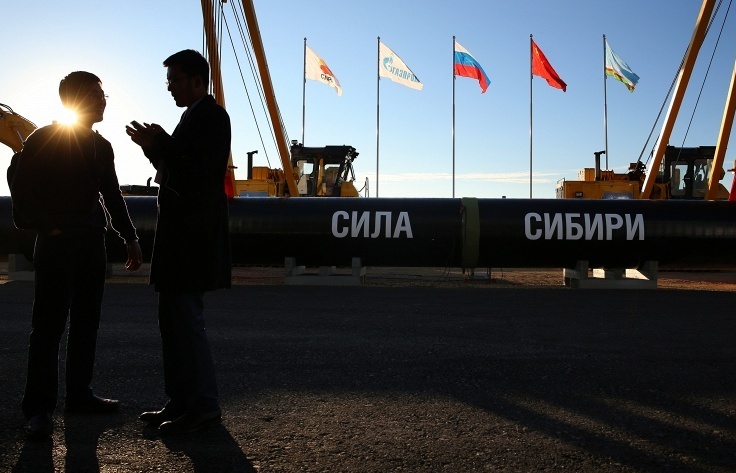 China plans to launch construction of the border crossing within the Power of Siberia natural gas pipeline project by the end of 2015, PetroChina Vice President Huang Weihe said in an interview aired by the Rossiya-24 TV news channel on Tuesday after negotiations with Gazprom.
"This is a very important project. As of today all operations are in line with strictly defined timeline and we witness quite a serious progress in the Power of Siberia project. We hope that already by the end of the year the construction of border crossing will be launched in Heilongjiang province. We also hope to finalize the project already in 2017 or the very beginning of 2018," he said.
On May 21, 2014 Gazprom and China National Petroleum Corporation signed a 30-year contract on Russia's pipeline gas supplies to China in the amount of 38 billion cubic meters of gas per year. The contract is worth $400 bln. The eastern route stipulates the supply of 38 billion cubic meters of natural gas to China annually from gas deposits in Yakutia in northeast Russia and the Irkutsk Region in East Siberia via the Power of Siberia gas pipeline. The 2,700-kilometer-long western route envisages the supply of 30 billion cubic meters of natural gas to China annually from gas deposits in West Siberia. The western route, called Power of Siberia-2, is intended to run across the highly mountainous area of the Altai region in West Siberia to China.
On June 29, 2014 the construction of the Chinese section of the Power of Siberia was officially launched in China.