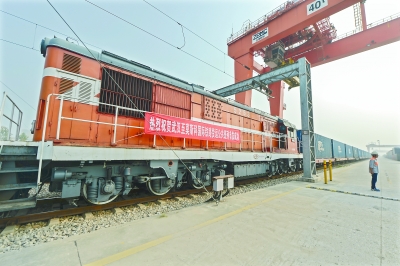 A freight-train service between central China's Hubei Province, and Moscow opened on Saturday.
The first train left Hubei's capital Wuhan on Saturday. It will take 12 days to make the 9,779-kilometer trip.
The train with 41 cars is carrying machinery and electronic products, which are mainly manufactured in Wuhan. On its return journey, it will carry timber, according to Wu Guangming, general manager of Wuhan Asia-Europe Logistic Co., Ltd.
Wuhan began regular cargo train services to Europe via northwest China's Xinjiang Uygur Autonomous Region in April, 2014.
Several Chinese cities, including Chongqing, Chengdu, Changsha, Hefei, Yiwu, Suzhou and Harbin, have launched similar freight train services to Europe so far.