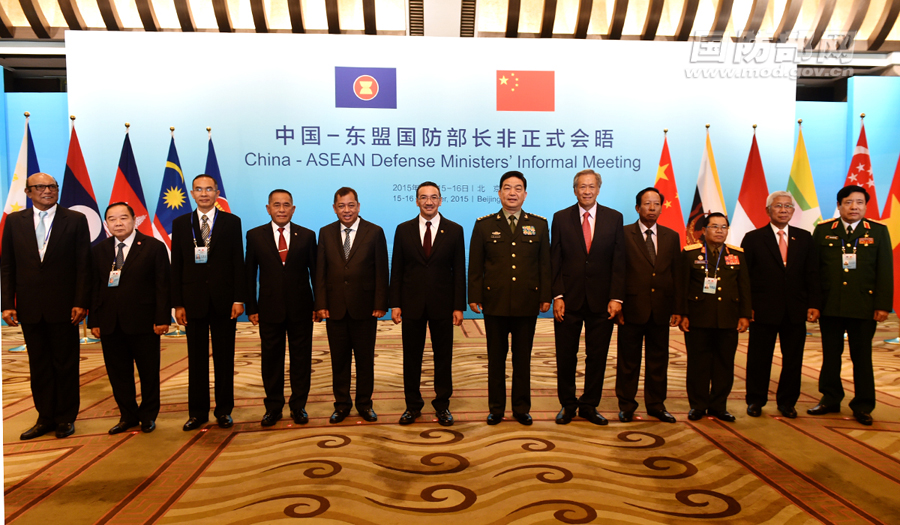 China proposes holding joint drills with an Asian bloc in the South China Seas, the Defense Ministry said on Friday.
Beijing is open to maritime accidental encounter and search and rescue drills in the South China Sea with members of the Association of Southeast Asia Nations (ASEAN) next year, China's defense minister said in a meet with ASEAN defense chiefs.
"Forces from outside the region are using the Internet, social media and other means to carry out incitements against countries in this region, threatening social stability," Chinese Defence Minister Chang Wanquan said.
Chang added that China is willing to work with ASEAN to boost military cooperation and jointly maintain regional peace and stability.
Chang's comments, made at an informal meeting in Beijing, were carried by the Defence Ministry's official microblog.
Earlier last year, ASEAN rebuffed a US proposal saying it was up to ASEAN to work with China to reduce tension in the South China Sea by improving compliance with a 2002 agreement, as they also work to conclude a binding Code of Conduct for maritime actions.
The Chinese Defense Ministry is hosting an informal meeting between Chinese and ASEAN defense ministers from October 15-16 in Beijing, in order to boost trust and cooperation in the defense field.
The meet aimed to focus on the subject of "enhancing defense and security cooperation to build China-ASEAN shared community", said an official Chinese Defense Ministry spokesperson.
Trade between China and the ASEAN rose 1.6 per cent year on year to reach $224 billion in the first six months of the year, accounting for 12 per cent of China's total foreign trade.
Despite territorial skirmishes with ASEAN members Philippines and Vietnam, trade with China has grown manifold over the past few years.
Bilateral trade between China and ASEAN reached $480 billion last year, up 8.23 per cent.
China has been ASEAN's largest trading partner since 2009, and ASEAN has been China's third largest since 2010.
China is stepping up engagement with ASEAN even as the US repeatedly asserts its seriousness about the Asia Pivot policy announced by President Obama in 2009.
The US secretary of defence, Chuck Hagel has said there was a clear US interest in remaining present in the Asian region given the economic transformation under way in Asia, and the emergence of an "astounding" new middle class.
"We are a Pacific power, we aren't going anywhere," said Hagel last year.