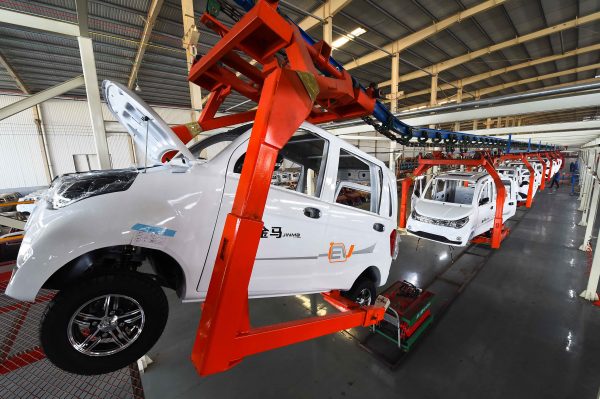 China's National Bureau of Statistics (NBS) has released data which shows that the economy is picking up pace.
The manufacturing Purchasing Manager's Index (PMI) rose to 51.7 in November from October's 51.2, NBS said in its survey tracking the health of some 3,000 large and state-owned companies
The reading is above the neutral 50-point level, signalling an expansion in the manufacturing sector, according to the NBS.
A reading below 50 represents contraction.
This is the fourth consecutive month that the manufacturing PMI has been in growth territory.
"Growth has also accelerated in the services sector to levels not seen since 2014," the NBS said.
China's economy has grown at a rate of 6.7 per cent so far this year, falling within government forecasts of GDP growth in the 6.5 to 7 per cent range.
Earlier this week, OECD forecast China's economic growth at 6.7 per cent this year, but said it would edge down to 6.4 and 6.1 in 2017 and 2018, respectively.