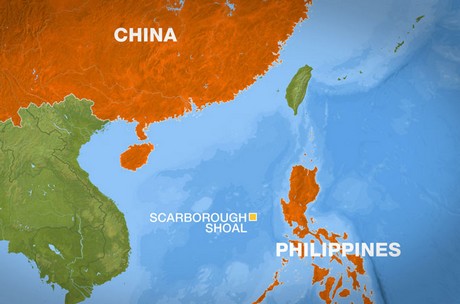 China is importing $500 million worth of various food snacks from the Philippines for the requirements of one commercial complex alone, according to the Center for International Trade Expositions and Missions (CITEM), the export promotions arm of the Department of Trade and Industry.
CITEM Executive Director Rosvi C. Gaetos said the order was made by China's largest global importers association for the requirements of the Emporium City, a 71-hectare, high-end entertainment, residential and commercial complex in Pinghu, Zhejiang.CITEM LOGO
"Headed by Chinese mogul Chen Jian, the association imports products from Europe, America, Australia and Asia," Gaetos said.
"The Filipino food products are very competitive and Filipino exporters are very good and friendly," Chen told Gaetos after viewing the products at HallONE, the Philippines' year-round sourcing facility for the global export market.
Managed and operated by CITEM, HallONE drew the Chinese association's interest during a recent business-to-business matching session participated in by 14 Filipino food manufacturers and exporters – Aisha-Fil Food, Inc., Mapagmahal Foods, Green Leaves Company, Gustazo-Alimentos Corporation, Andy Albao Corporation, Kwality Philfood, Inc., Grand Alphatech International Corporation, Fenor Foods, RPM Pili Nuts, Philippine Moringa and More Corp., Magic Melt Foods, Inc., Monde Nissin, Nyogi Pure Coconut Water Philippines, and Big "E" Food Corporation.
With Chen at the meeting was Chinese businessman Jack Zhang, who also praised the Philippines' food exports, saying:
"Each country has its own special products, and we want to bring those products to China. We are not just talking about the quality but also the price because we want every Chinese family to afford imported food products."
Zhang and Chen were introduced to the B2B meeting by Commercial Attaché Cynthia Ricafort and got included in CITEM's Very Important Buyers (VIB) program at the Manila FAME.
Among the food export products presented at the meeting, the banana chips emerged as the common favorite.
Nonetheless, Chen also likes coconut water, cookie variants, kutsinta, maja blanca, mammon tostado, ube otap, biscocho, rosquillos, bread sticks, pili nuts, malunggay cornsnax with chili and garlic, and various local biscuits and crackers.
Other products sampled at the meeting were various natural fruit juices, biscuits, nuts, cookies, sardines, snacks, and other famous and traditional Filipino snack mixes produced from such local materials as banana, Pili, malunggay, mango, ube, calamansi, dalandan, coconut, rice, sweet potato, garlic, pineapple, lemongrass, mangosteen, bangus, and galunggong.
Criteria for the selection include the foods' health benefits, a minimum of one-year shelf life, a low to medium price, and the right aroma indicative of its origin.
Nonetheless, Chen sought assurance from the exporters about the regularity and reliability of high-volume supply, further downscaling of prices and certain adjustments in volume packaging and design.