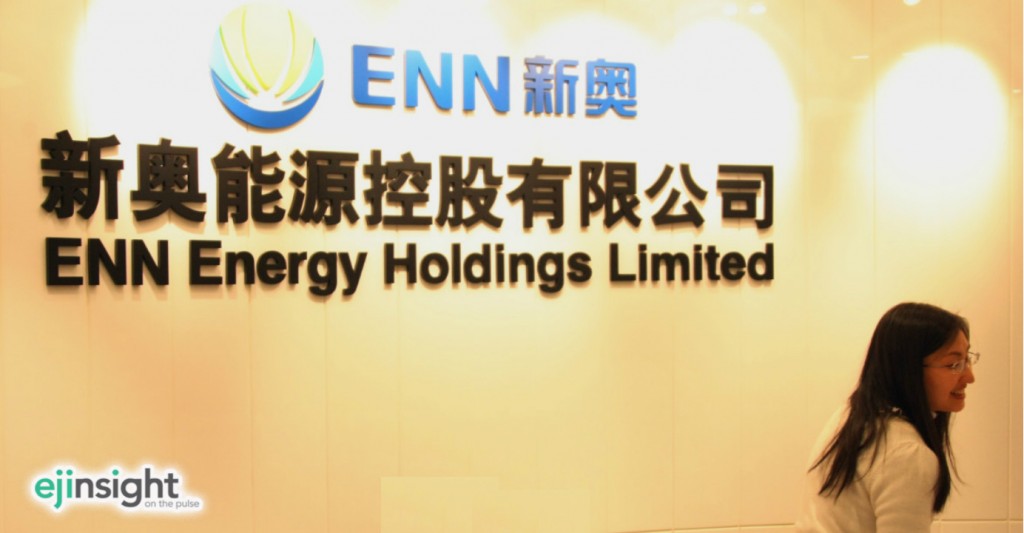 China natural gas distributors including ENN Energy Holdings Ltd. and Kunlun Energy Co. gained on speculation demand for the fuel will increase after the government announced price cuts Wednesday for business and industrial users.
ENN Energy Holdings added as much as 5.9 percent to HK$45.65, before trading at HK$45.35 at 9:36 a.m. in Hong Kong. Kunlun Energy rose 0.6 percent to HK$6.30. The reductions may cut profits for producers that benefited from the higher pricing. PetroChina Co. fell 0.9 percent to HK$5.36.
The cuts equate to an average 28 percent reduction for the whole country for business and industrial users, according to Tian Miao, a Beijing-based analyst at North Square Blue Oak, a research company in London that focuses on China. New prices go into effect Nov. 20 and will save buyers such as power generators and factories an estimated 43 billion yuan ($6.7 billion) on about 60 billion cubic meters of natural gas, according to China's National Development and Reform Commission.
"Gas distributors will benefit from stronger industrial gas demand," Sanford C. Bernstein & Co. analyst Neil Beveridge said in a Nov. 18 note. "Lower wellhead gas prices will be negative for gas producers and listed service companies which supply services to China's nascent unconventional gas industry."
The cuts vary by city with a 26 percent reduction for Beijing and 24 percent declines for both Shanghai and Guangdong, the NDRC, the country's economic planner, said in a statement on Wednesday.
China's natural gas demand growth slowed in the first half of this year after almost double-digit expansion the past decade. The country has been slow to adjust prices for the fuel even as the cost to ship liquefied natural gas to Northeast Asia has plunged more than 60 percent from a record in 2014, according to New York-based Energy Intelligence Group.
The so-called city-gate prices represent the cost for local distributors and buyers and sellers can negotiate around the regional benchmarks. China may install a price ceiling in a year that prohibits costs from rising more than 20 percent above the value of the benchmarks.