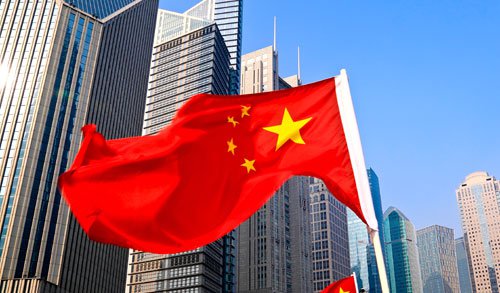 China's activity data was stronger than expected in November, with factory output growth picking up to a five-month high, indicating that a flurry of stimulus measures from Beijing may have put a floor under a fragile economy.
Factory output grew an annual 6.2 per cent in November, the National Bureau of Statistics (NBS) showed, quickening from October's 5.6 per cent and beating expectations of 5.6 per cent.
Growth in China's fixed-asset investment, one of the main drivers of the economy, rose 10.2 per cent in the first 11 months, unchanged from the gain in the January-October. Analysts had forecast a 10.1 per cent rise in the January-November period.
Retail sales growth expanded at an annual 11.2 per cent in November – the strongest expansion this year, compared with 11.0 per cent in October. Analysts had forecast 11.1 per cent growth in November.
"While low base could be the factor driving the headline growth, we still have to acknowledge that China's data are illustrating signs of stabilisation, albeit at a low level," Zhao Hao, senior economist at Commerzbank in Singapore, said.
The weekend data came on the heels of weak trade and inflation readings, which underscored the persistent slack in the economy.
The world's second-biggest economy has been hit by weak demand at home and abroad, factory overcapacity and challenges posed by its transition to a consumption-led growth model from one reliant on investments.
Now with the US Federal Reserve poised to raise interest rates for the first time in almost a decade at next week's review, the risk of intensifying capital outflows has added to Beijing's policy challenge.
Over the past year Chinese authorities have launched the most aggressive policy stimulus since the 2008/09 global financial crisis, including cutting interest rates six times since late 2014.
Premier Li Keqiang said earlier this month that China was on track to reach its economic growth target of about seven per cent this year, and the economy was going through adjustments to maintain reasonable medium- to long-term growth.
But that would still mark China's weakest economic expansion in a quarter of a century, and some analysts believe real growth levels are much weaker than official data suggest.