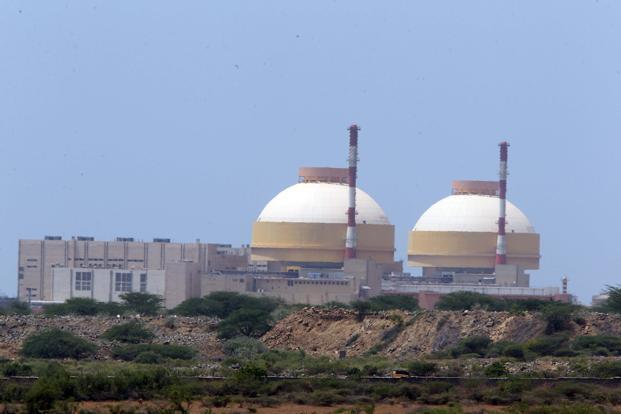 China has evinced interest in taking part in the atomic power projects in India, even as it continues to block New Delhi's bid to get a berth in the Nuclear Suppliers Group (NSG). "Chinese companies have rich experience and safe technology in nuclear energy, and would like to take part in India's civil nuclear energy projects," Liu Jinsong, China's acting ambassador to India, said.
His comment came ahead of the China-India Strategic Economic Dialogue, which is likely to be held early next month and will give both sides an opportunity to explore the possibility of bilateral civil nuclear cooperation.
The Chinese interest in the atomic power projects in India has come at a time when New Delhi is trying to persuade Beijing to stop opposing its bid to enter the NSG. "China understands India's wish to develop clean energy, including nuclear energy, to adapt to climate change and contribute to global emission reduction," said Liu, speaking at the Energy Research Centre of the Jawaharlal Nehru University recently.
On June 12, DH had reported that New Delhi has indicated its willingness to start discussions with Beijing on the possibility of an inter-governmental agreement, which would provide a framework for India-China cooperation in the nuclear energy sector.
China's nuclear industry is expanding and has started going international with projects in the UK, Romania and Argentina. China has also been building nuclear reactors in Pakistan.
India's "Intended Nationally Determined Contribution" to global effort to mitigate climate change would require it to generate 40% power without using fossil fuel by 2030. The Centre has a target to raise installed capacity for nuclear power generation from 5,780 MWe to 63 GWe by 2032.
New Delhi conveyed to Beijing that India's membership of the NSG would enable it to take part in the process to frame rules for international nuclear trade and would thus provide for "a predictable global environment", which would help it implement its plan to substantially raise atomic power generation, sources told DH.
A meeting between the top diplomats of the two countries in New Delhi a fortnight back failed to make any breakthrough as China stuck to its stand that the 48-nation NSG, which controls global nuclear commerce, should admit India only when it opened up its door for future entry of Pakistan and other countries which too did not sign the Nuclear Non Proliferation Treaty. Russia is already building reactors in India, while the US and French companies are negotiating commercial agreements with the Nuclear Power Corporation of India Limited. Canada has started supplying uranium to India and Australia will follow soon.