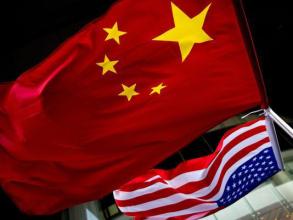 China replaced the United States as the top issuer of green bonds geographically in the first quarter (Q1) of 2016, credit rating agency Moody's said in a report.
Chinese institutions issued 7.9 billion U.S. dollars of green bonds in Q1, nearly half of the global total, according to the report.
Spurred by transactions initiated by China-based financial institutions, global green bond issuance reached 16.9 billion U.S. dollars in the three months, nearly three times the volume seen the same period last year and above the 15.2 billion U.S. dollars seen in the fourth quarter of 2015, the report said.
Total green bond issuance could potentially reach 70 billion U.S. dollars this year, well above last year's record of 42.4 billion and exceeding the initial projection of 50 billion for 2016, if the volume is sustained throughout the rest of the year, said Henry Shilling, a senior vice president of Moody's.
The majority of Q1 issuance was earmarked for renewable energy and energy efficiency projects, but issuance designated for clean
transportation and climate change adaptation rose as a proportion of the total, Shilling said.
The United States was the second largest issuer in Q1, coming to market with 3.4 billion U.S. dollars, or 20 percent of the global volume.
A green bond is an innovative financing method used around the world, directing financial resources to environmental protection.
The Chinese mainland's first green bond was issued by the Agricultural Bank of China and listed on the London Stock Exchange in October 2015.