African ambassadors in Kenya spoke highly of the Forum on China-Africa Cooperation (FOCAC) Johannesburg summit after Chinese ambassador Liu Xianfa spoke about the achievements China and Africa made during the summit on Saturday in Nairobi, capital of Kenya.
During the summit, Liu Xianfa detailed the new initiatives of China-Africa cooperation to African ambassadors in Kenya issued by President Xi, mainly the ten cooperation plans.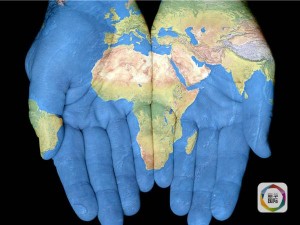 Liu said: "The summit is a historical event acted as a vital milestone on enhancing China-Africa solidarity and cooperation as well as leading the future development of both sides. This summit not only opened a new era of China-Africa Win-Win Cooperation and Common Development but also showed the great prospect to the people of the world. The summit is more important especially when it was held during the occasion of global economy struggled under the international financial crisis and with downward pressure of growth. The solidarity, cooperation, development and progress of the 2.4 billion people from China and Africa will strongly promote the momentum of the new round of growing of global economy, meanwhile making bigger contribution to build a new model of international relations featuring mutually beneficial cooperation, and create a community of shared future and shared interest for mankind."
Ambassador Kelebert Nkomani, Ambassador of Zimbabwe and Acting Dean of the Diplomatic Corps in Kenya, referred to FOCAC as a "key vehicle for collective dialogue and an effective mechanism for practical cooperation."
Nkomani said: "We welcome the Johannesburg Action Plan 2016-2018 which, building on the success of the Beijing Action Plan 2013-15, focuses on a wide range of development, security cooperation, international cooperation, as well as people to people cooperation. The Johannesburg Action Plan further broadens and deepens our future cooperation.
He also highlighted the agricultural and industrial cooperation between China and Africa.
"We are delighted that the action plan priorities poverty eradication through strengthening China-Africa cooperation in Agriculture. I totally agree that the modernization of our agricultural is a sure way to contribute to food security and we are looking forward to the implementation of projects in advancing this very important sector," Nkomani said.
"Africa is ready to work with China and share China's experience that has led to China's meteoric rise to the second largest economy in the world. In this regard, we welcome the initial pledge of $10 billion to support China –Africa partnering in industrial development."