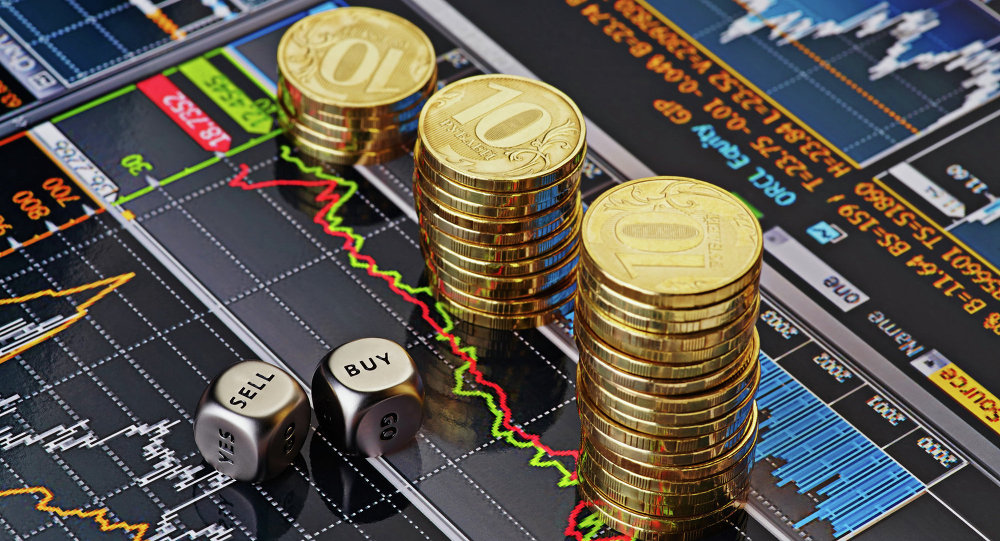 A financial analyst from a team whose predictions have been praised by Bloomberg as the best among 34 forecasters on a four-quarter rolling basis now suggests that ruble is poised for a recovery, and will perform "as strong as 67 against the dollar over the next three months from 74.7475 Friday and will reach 65 by year-end".
Dmitri Petrov from Nomura International Plc, a securities broker/dealer in the UK, whom Bloomberg calls "the most-accurate ruble forecaster" is convinced that the ruble's fall may soon be over.
"We think we are approaching the bottom in USD-RUB and our bias is to look for opportunities to buy the ruble in the coming weeks," the agency quotes Petrov as saying from London. "If you have a portfolio and need to add some risk and are willing to stomach the volatility, it's a very attractive case for 2016."
The analyst expects "a recovery that could make the exchange rate as strong as 67 against the dollar over the next three months from 74.7475 Friday and bring it to 65 by year-end."
"That compares with a consensus that puts the ruble at 69 for most of 2016," the agency specifies.
The agency explains that Petrov's forecast of 67-70 rubles per dollar in the first quarter assumes that crude prices steady at $35-$40 a barrel.
"Since sanctions triggered an exodus from Russia by foreigners, domestic players are exerting greater influence on the ruble," he said.
Companies have less need to hoard US dollars, as payments on foreign debts shrink to less than half the $30 billion they repaid in 2015 while sanctions froze Eurobond markets.
As Russians gravitate toward their own currency, foreign investors might also boost holdings of ruble assets, according to Petrov.
"The demand factor has really changed," Petrov said. "The trend perspective in the currency from current levels is towards appreciation."
Other market watchers, including Barclays Plc, "cut its first-quarter ruble forecast to 76 per dollar from 71, as high domestic liquidity, low oil prices and poor economic performance weigh on the currency, according to a report on Jan. 6, the day before Brent crude fell to a 2004 low of $32.16 a barrel."
The bank forecasts the ruble will reach 78 per dollar by the year's end.