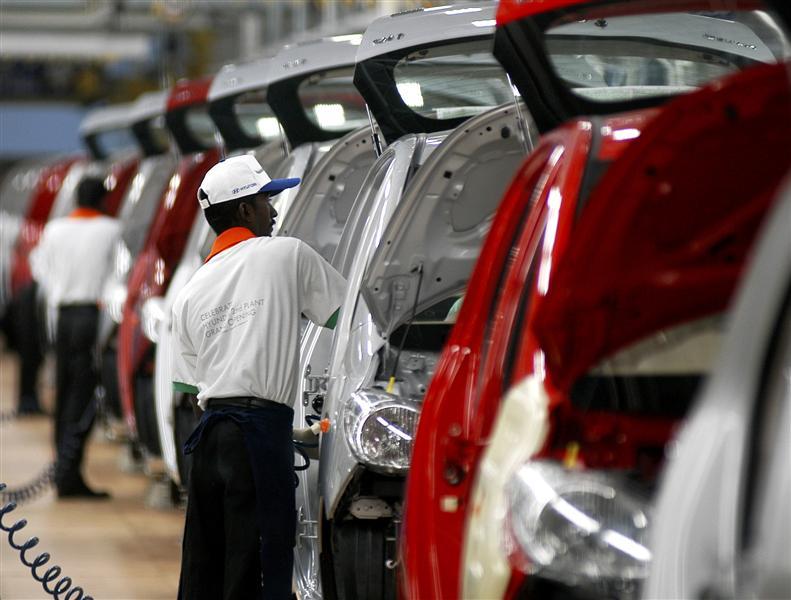 NEW DELHI: Car sales grew the fastest in the last four-and-a-half years as festive boom and improved buyer sentiment saw a firm demand in the market, led by new models.
The car industry has slowly been moving out of a severe slowdown and the improved economic environment and ease in interest rates and fuel prices have aided the recovery.
Sales surged 22% in the month of October as companies stocked up ahead of the crucial Diwali festival. A total of 1.9 lakh units were sold in the month against 1.6 lakh units that were sold in October last year, according to numbers released by industry body Society of Indian Automobile Manufacturers (Siam).
This rate of growth is a shade lower than the near 24% that the industry hit in March 2011.
This is the 12th consecutive month of growth for the car industry which had seen a compression of demand in the previous few years due to a lull in economic activity and higher rate of financing.
Siam data showed a 21% growth in the sale of SUVs and utility vehicles with October volumes at 58,120 units against 48,105 units in the same month last year.
New models such as Maruti Suzuki's Baleno premium hatch, Ford's Aspire entry sedan and Figo compact and Hyundai's i20 are fuelling the demand.
Maruti Suzuki, the country's largest carmaker, has said that it will grow "faster than the industry" during this financial year on the back of improved sentiment and new models.
Car sales in first seven months of this fiscal are up 12% at 11.7 lakh units against 10.5 lakh units in the same period of the previous fiscal, as per Siam data.
Vishnu Mathur, director-general at Siam, said that a recovery is currently underway and "this looks sustainable".
"We are witnessing positive factors, and hope that the momentum will continue," Mathur told TOI.
On the two-wheeler front, motorcycle sales rose by 6% to 10.7 lakh units against 10 lakh units in October last year. "Motorcycle sales are heavily dependent on rural markets. Though sales have increased, but we would like to see if it is sustained over the next few months."
Scooter sales, however, remained strong and posted a 37% growth in volumes at 5.2 lakh units against 3.8 lakh units in corresponding period. The scooter segment has not been affected by the slowdown blues which have hit sections of the crucial two-wheeler market.