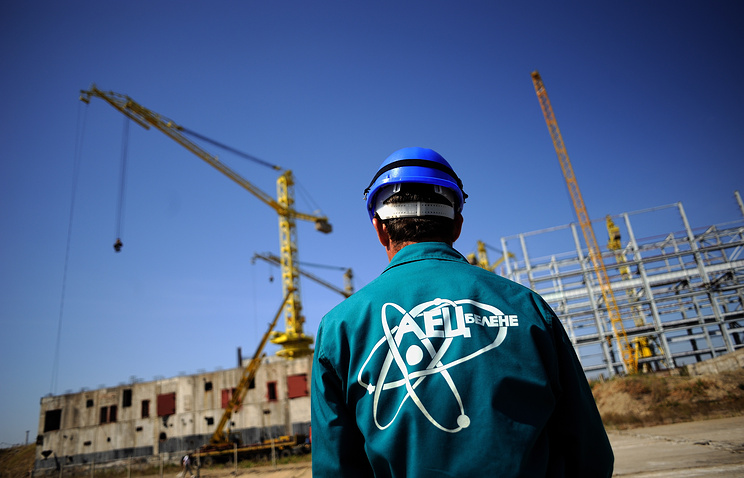 Bulgaria and Russia have signed two agreements to settle the debt on the Belene nuclear power plant project in compliance with the decision of the international arbitration court in Geneva, Bulgarian Energy Minister Temenuzhka Petkova said after talks with First Deputy Head of Russian Nuclear agency Rosatom Kirill Komarov.
"Today we have signed an agreement that finally settles our positions following the decision of the international arbitration court on the Belene project. The parties are the National Electricity Company (NEC) and Atomstoyexport. NEC committed to fully pay the sums set by the arbitration court's decision before December 15. In return Atomstoyexport won't claim the interest on this debt that will amount to €23 mln by December 15," the minister said.
Sofia refused to build the Belene Nuclear Power Plant in 2012. Atomstoyexport was to construct the power plant under the contract signed in 2006.
"Today's event is very important because the agreement turns the page in our cooperation that caused certain problems for the bilateral relations in energy sector. In think that from now on we will develop our relations in a positive key," Petkova said.
The parties also reached an agreement on checking the equipment the Russian company made for the second nuclear power plant in Bulgaria. Local experts will be able to see it before December 5.
"We have signed an important agreement on settlement of debt for the Belene project. We expect the funds to be transferred in full before December 15," Kirill Komarov said.
"This year, Russia and Bulgaria mark the 50th anniversary of partnership in energy sector. It is important that even during the arbitration proceedings we continued to supply fuel to the Kozlodui NPP and went on with an important project on extension of use of the 5th energy unit of the plant for another 30 years. That is a very remarkable event because we actually gave a second life to that unit," the First Deputy Head of Rosatom said.